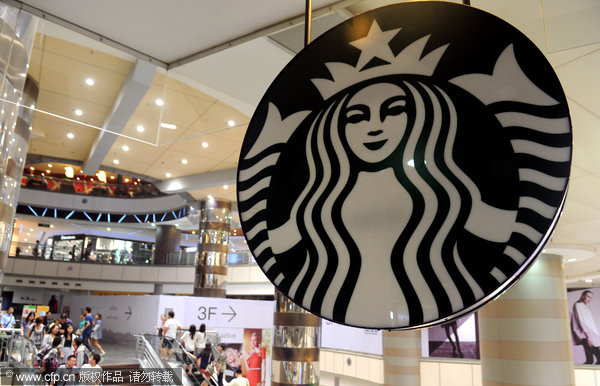 A Starbucks logo is seen at a plaza in Lujiazui district, Shanghai, Oct 23, 2013. [Photo / CFP] 
The Starbucks Coffee Company is expected to open at least 300 new stores in China by 2015, its top executive said on Thursday in Beijing.
Howard Schultz, chairman, president and chief executive officer of Starbucks announced the expansion plan during his ongoing visit to China, where he met parents of Starbucks' employees in Guangzhou and in Beijing. He also said the company will have over 1,500 stores in the country by 2015. The chain currently has 1,200 stores in 68 cities across the country.
Schultz, founder of the Starbucks Foundation, announced a $3 million investment in China by the Starbucks Foundation spanning three years, including $1.5 million to the China Soong Ching Ling Foundation (CSCLF) to foster China's young leaders.