Global e-commerce sales are forecast to increase by more than 20 percent this year, surpassing $1.5 trillion. Even more significant is the growth predicted in the Asia-Pacific, which this year is set to topple the United States as the largest market in the world by sales revenue.
Let's have a look at top 10 most popular shopping websites in China, according to a list released by 21cn.com.
No 10 KMALL
KMALL is a global online retail e-commerce provider that delivers products directly to consumers around the world. Founded in 2012, KMALL offers customers a convenient way to shop for a wide selection of lifestyle products at attractive prices through kmall360.com, and other websites, which are available in multiple languages. KMALL is owned by Info Tech Hong Kong.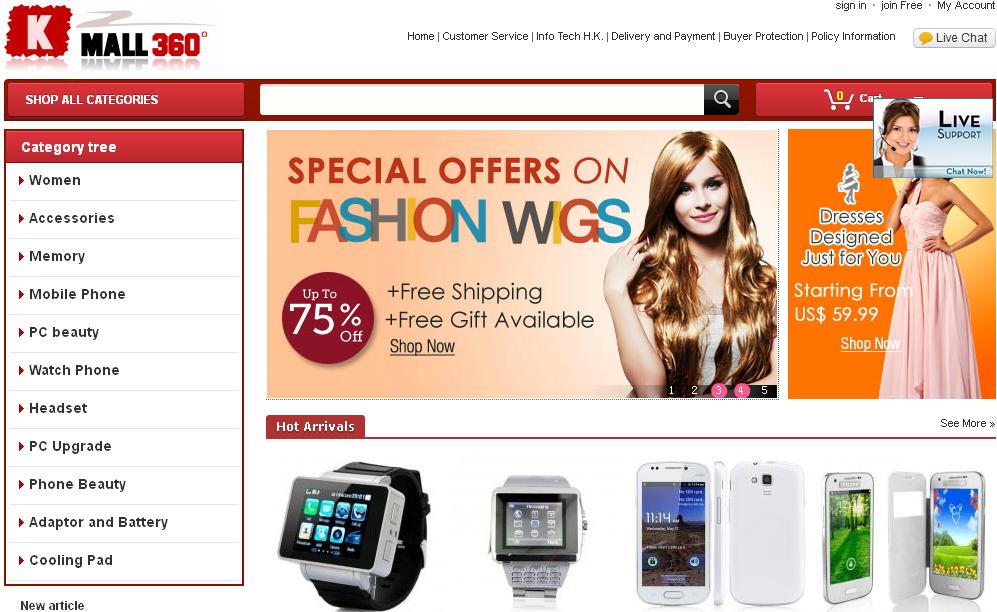 A screenshot of kmall360.com. [Photo/kmall360.com]