With property sales witnessing a significant decline in Beijing since the start of the year, the red-hot real estate market has started to cool down a bit. However, dropping sales numbers do not seem to have hurt property price, especially those of high-end super luxury properties. The price of most sought-after properties in Beijing has been skyrocketing for the past decade, and now it can rival any major city in the world.
Here are top 10 most expensive properties in Beijing.
No 10 Legendale Residence
Legendale Residence, located in the heart of Beijing city, has been developed by Beijing Jinbao Huahai Property Development Co Ltd. The property is situated next to Wangfujing Avenue and Changan Avenue, with walking distant to the Forbidden City. It will cost more than 16.31 million yuan ($2.61 million) to buy an apartment at Legendale Residence.
Price: 81,580 yuan per square meter
Average Floor area: 200-300 square meters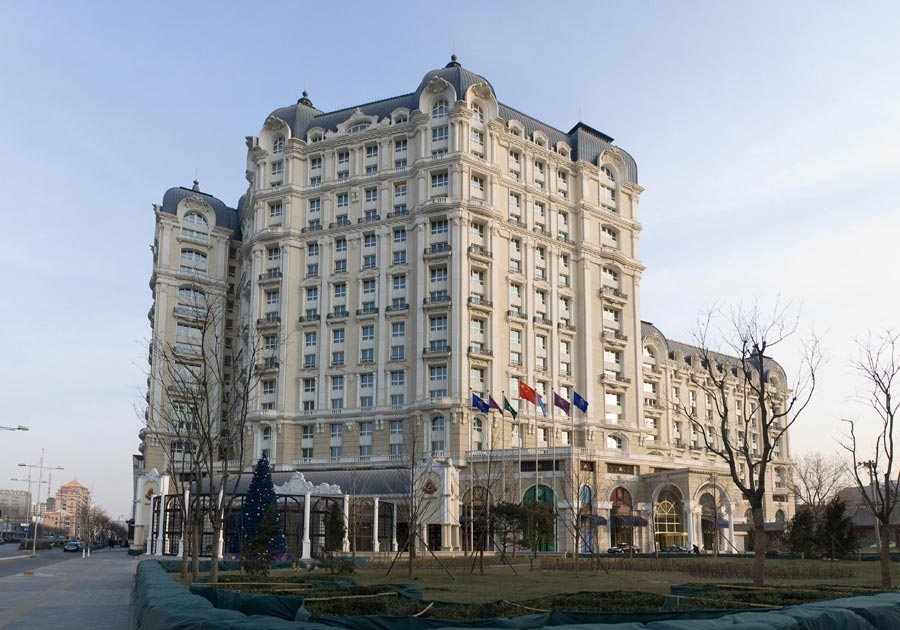 An overview of Legendale Residence. [File photo]