Two cloud computing bases were set up in Ningxia Hui autonomous region on Monday in cooperation with leading Web service operators worldwide to tap into the city's geology, climate and energy advantages.
West Cloud Valley has contracted with Amazon Web Service and will host 200,000 servers for cloud computing, said Li Jiang, director general of the base.
It will be the first project in which US giant Amazon, which has the largest scale of operations in the world, is officially working with a Chinese cloud base, according to officials of Zhongwei, where the bases are located.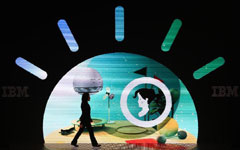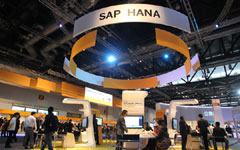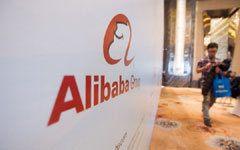 The other cloud base will start operating 100,000 servers this year. Qihoo 360 Technology Co, China's leading Internet security provider, will lease more than "tens of thousands" of servers, according to Tan Xiaosheng, vice-president of Qihoo.
Users of the services don't need to buy servers or software but can simply rent them online thanks to the revolution of cloud computing.
Ma Tingli, Party chief of Zhongwei, said the city in northwestern China will create and expand bases to eventually accommodate more than 1 million servers.
Insiders say China has about 1.2 to 1.3 million servers running now. Yet only 40 percent of them are used for Web services, and the percentage for cloud computing is even smaller. Many companies and organizations use servers of databases located overseas.
"We are very happy to be able to participate in the building of the dynamic Chinese cloud system and cooperate closely with Ningxia, West Cloud Valley and other partners in China to build a world-class database," said Rong Yongkang, vice-president of Amazon Web Service global operations.
"It will provide expandable, effective, low-cost cloud infrastructures to facilitate the development of Chinese companies and its economy," he added.
Ma compared Zhongwei's advantages to those of Phoenix, a city in the southwestern United States that has changed into a city of technology.
Enjoying such benefits such as dry air, lower energy costs and the lowest threat of earthquakes, Ma believes resources like these are key to Zhongwei's rise as a cloud base.
"Renting the cloud database in Zhongwei is cheaper and less risky for users like us," said Tan.
Tan said the base attracted the company not only because the security it offers but also due to its low energy price, since half of operation costs are spent on electricity bills for running and cooling the servers.
Tan explained the kilowatt-hour rate in Beijing exceeds 1 yuan, while the energy-rich Zhongwei would be able to halve that rate and more for cloud bases.
"We also use Amazon Web Services overseas. And the base in Zhongwei would allow us, an Internet security provider, to store less-frequently used data and big data, such as 5 billion samples of malicious Web attacks and record of attacks."
Meanwhile, Tan suggested that Zhongwei build a filter system to deal with the effects of sandstorms and expand Internet bandwidth for faster connections and response time for transferring data between other provinces and municipalities.
Li was more upbeat.
"Relying on our low costs and high yields, we will soon build the largest cloud base in China, spurring the migration of cloud bases from big cities like Beijing and Shanghai to China's West."