Stock exchanges are where buyers and sellers transact business for marketable securities. Here's a look at world's 10 largest stock exchanges based on market capitalization, according to World Federation of Exchanges in 2013.
No 1 New York Stock Exchange
At the end of December 2013, the market capitalization of New York Stock Exchange was $17,949.88 billion. With many Chinese companies deciding to list on the NYSE, it is a well-known bourse in China. The exchange offers many kinds of financial products and services, including cash equities, futures, options, exchange-traded products, bonds, market data, and commercial technology solutions.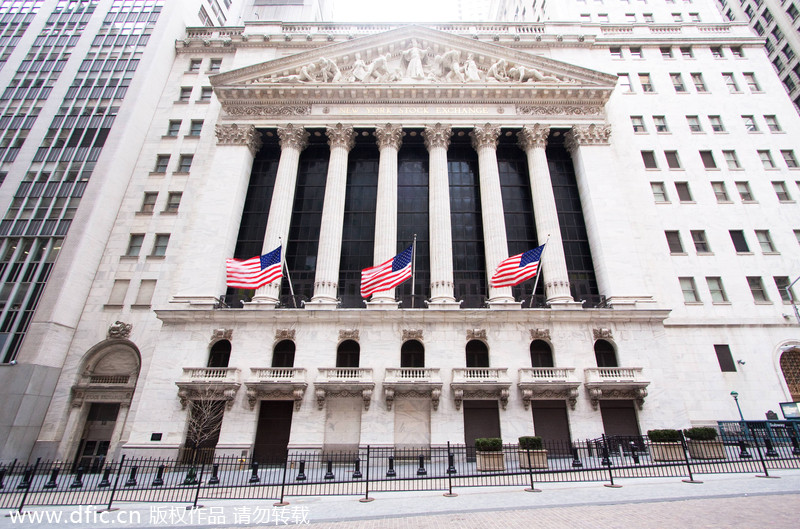 New York Stock Exchange located in Manhattan Financial District, New York City, April 16, 2011. [Photo / dfic.cn]