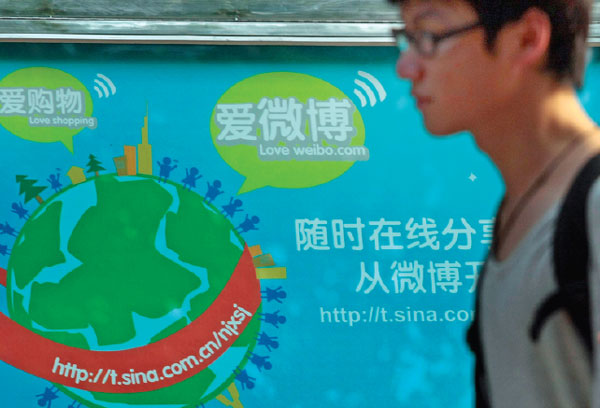 Chinese consumers concentrate most of their shopping activity on a few websites. They spend a lot of time educating themselves before they buy, and they prefer recommendations from those they know, according to a study by the Boston Consulting Group Inc. [Provided to China Daily]
Social media gets higher marks on trust, Boston Consulting report finds
Chinese consumers don't really trust official brand websites, preferring instead to get most of their shopping tips from word-of-mouth methods such as social media - and that means companies need to leverage multiple platforms, according to a study of the retail sector.
Chinese consumers concentrate most of their shopping activity on a few websites. They spend a lot of time educating themselves before they buy, and they prefer recommendations from those they know, according to a study by the Boston Consulting Group Inc titled The Chinese Digital Consumer in a Multichannel World.
"With more than 730 million Internet users and 380 million online shoppers by 2016, it is important companies look beyond traditional metrics and get a nuanced understanding of digital consumers as they move through the purchase funnel," said Youchi Kuo, an expert principal at BCG and co-author of the study.
Online consumers' behavior varies by product category and between online and offline sources. For example, consumers make multiple offline or online comparisons for skincare items, but they will more buy apparel online in a single session.
Shoppers want to make the best purchase possible, and that means doing lots of research from as many different sources as possible.
Research might begin at an e-commerce site, a portal such as Sina.com, or through a search, among other methods. While actual transactions usually take just 10 to 20 minutes, consumers visit an average of 10 web pages over the course of their browsing, according to the article.
The study found that 60 to 80 percent of Chinese consumers across a wide range of product and service categories indicated no strong preference for making purchases online or offline.
Therefore, the consulting company said, it is critical that both types of channels are made available and offer consistent information. In this way, the different channels can be mutually reinforcing.
"This new multichannel environment has brought with it distinctive consumer behaviors that are centered around learning, purchasing, and advocating for brands and products," said Waldemar Jap, a partner in BCG's Hong Kong office and a co-author of the study.
Companies wishing to tap into digital opportunities should keep in mind that consumers toggle among many different platforms both online and off, and they should ensure a seamless user experience across physical stores, brand websites, apps, social media accounts, desktop screens and smartphone screens, said Jap.
The report cited Nike China as a good practice that offers a "seamlessly integrated multichannel shopping experience". Its official site provides the full range of products, and its online marketing messages, visual merchandising, and promotions are all aligned with their offline counterparts.
Its directly operated stores revenue grew 19 percent in the third quarter in China, mainly driven by 8 percent sales growth in stores and significantly higher sales for Nike.com, the report said.
Companies should consider tailoring their organizational interfaces and digital capabilities to achieve the same kind of alignment, said Jap.
They should also leverage the preference for online recommendations, for example, via campaigns run through celebrity micro-blog accounts and to make use of mobile devices that link physical shopping to online purchases, said Jap.