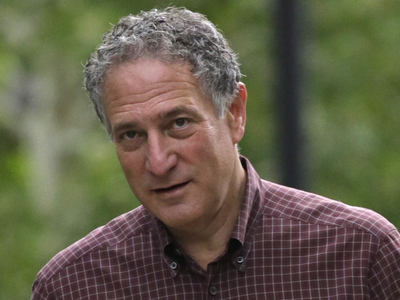 Daniel Doctoroff, chief executive officer of Bloomberg LP, walks to a morning session at the Allen & Company Sun Valley Conference in Sun Valley, Idaho, Thursday, July 11, 2013. [Photo/dfic.cn]
Daniel Doctoroff, CEO of Bloomberg LP, says he and other businesspeople worldwide with an interest in China's success believe that reform is the right strategy for the country.
He was speaking on Thursday after hearing Premier Li Keqiang's speech at the opening ceremony of the 2014 annual conference of the Boao Forum for Asia in Boao, Hainan province.
"Obviously, the key is the implementation of those proposed reform initiatives," Doctoroff said.
"Everyone is waiting to see the prioritization of them. But what I want to emphasize is that you always have to start with a commitment. What is clear, from the premier's speech, is that the leadership is committed to these reforms.
"I mostly focus on the financial market reform. I am encouraged by those reforms, either by the launch of the Shanghai Free Trade Zone, or by the loosening of the constraints on the lending rate and later on the deposit rate, or the ability to have different kinds of financial instruments, and over time the convertibility of the renminbi, enabling new private banks.
"All these are absolutely important to the transition of the Chinese economy. What is important is the very focus on the market as the important instrument of growth, and that's something I agree with."