Action rolls as online portals sign on with US movie giants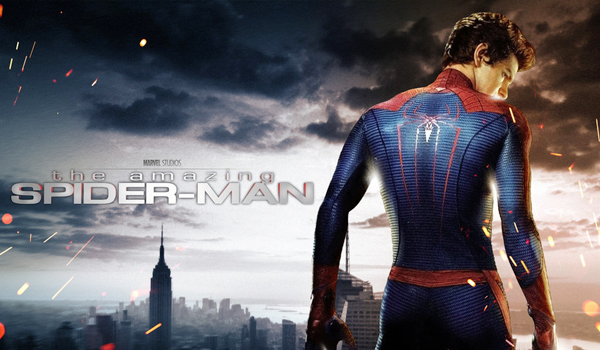 Movie poster for The Amazing Spider-Man at a cinema. Only a limited number of Hollywood movies have theatrical releases in China each year, which industry insiders say encourages pirating. New online deals will help "squeeze the living space" of counterfeits, they add. [Photo / China Daily] 
Chinese audiences will be able to enjoy more Hollywood blockbusters at home following recently signed contracts between a number of big-name US movie companies and domestic Internet video portals.
A deal between film.qq.com and film companies Warner Bros. Pictures, Universal Studios, Miramax Films and Lionsgate will offer their latest releases to Chinese Web users for a fee, QQ's parent company Tencent Inc announced on Jan 10.
The service called Hollywood VIP offers high-definition movies free from advertising with Chinese dubbed voices or subtitles.
Video websites in China often carry older overseas movies, but the Tencent contract will result in new movies going online just two weeks after they are first shown in US cinemas, the company said.
Web users can pay 5 yuan - less than a dollar - for one movie or a 20-yuan monthly subscription to enjoy more than 400 movies on desktop computers, tablets, and even smartphones.
"This distribution model provides faster arrival (of US movies in China) and a better consumer experience," said Liu Chunning, general manager of Tencent's video business. "It is an innovative attempt in China."
Rick Finkelstein, vice-president of Universal Studios, said "it's an exciting cooperation with Tencent to charge Chinese consumers for movie services provided at any time anywhere".
A separate deal was signed between Paramount and BesTV, a video website managed by Shanghai Media Group, that calls for the US movie giant to provide a number of its movies - including the Oscar award-winning Hugo - to the website's subscribers.
Future Paramount movies are also expected to reach Chinese audiences over the website.
Many of the company's classics are also included in the deal, including The Godfather, Raiders of the Lost Ark, Transformers and Forrest Gump.
The first few presented on the portal will be series titles such as Mission: Impossible, Tomb Raider and Star Trek.
The monthly subscription for BesTV costs 15 yuan, with the price for a single movie as low as 3 yuan.
But the movies will not be as timely as those on the QQ website. When a new movie comes out in US cinemas, Chinese viewers can expect to see it on BesTV at least three months later.
The management of both websites said the introduction of copyrighted US movies online will "not influence the cinema market".
"Generally, the movies we will carry on the Hollywood VIP service are those not shown in domestic cinemas," the Tencent manager explained.
Zhang Yue, vice-chairperson of BesTV, noted that cinemas and online movies target different groups of consumers.
"Those who like big screens will go to the cinema," she said. "What we focus on is the concept of the home theater that enables those who rarely go to the cinema to enjoy a good viewing experience at home."
Contracts between Chinese online pay portals and foreign movie makers help promote awareness of intellectual property rights, said movie critic and playwright Chang Qingtian.
Every year about 30 foreign movies are imported to China's cinemas, "but many other excellent movies don't have the opportunity to meet the Chinese audience, which provides fertile ground for piracy", said Chang.
Broadening sources through legal approaches and offering consumers affordable prices will "squeeze piracy's living space", he said.
zhangzhao@chinadaily.com.cn