China coal imports are expected to maintain growth in 2013, sustaining supply from major exporters like Indonesia and Australia, industry experts said.
Related publication: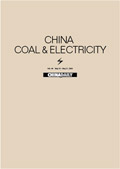 Coal imports in the first eleven months this year reached 245 million tons, up 34.9 percent from a year earlier, according to China Coal Transportation and Distribution Association.
Full year imports are forecast to hit 270 million tons.
Wang Zhanjun, head of the association, told a summit held in China's major coal-producing province of Shanxi that he expected imports to maintain "high levels" next year.
The country became a net coal importer in 2009.
The amount of imported coal has grown steadily over the past three years due to the decline of prices in the international market and low shipping costs, said experts attending the 2013 China Coal Market Summit.
Globally, the demand for coal continued to drop this year, influenced by the sluggish economy in the developed world and the development of shale gas in the United States, said Han Lei, an analyst with www.cctd.com.cn, an industry website run by the association.
Meanwhile, the supply from major coal exporters like Indonesia and Australia has been growing, creating strains of over supply, Han added. Most of China's imported coal comes from Indonesia.
The country's coal production is expected to hit 3.7 billion tons this year, according to China Coal Industry Association.
However, consumption grew at a slower pace, chipping away at corporate profits. Data shows combined profits at 90 major Chinese coal producers plunged 22.2 percent from a year earlier between January and October this year.
For more subscription details of China Coal & Electricity, please visit our E-Shop.