Bulldozers and trucks hum as a new city in Lanzhou, Northwest China's Gansu province, goes under construction. The project attracted a 22 billion yuan ($3.52 billion) investment from privately-owned Pacific Construction Group, the largest ever private investment in Chinese history.
Pacific Construction Group has been engaged in other projects under way in Lanzhou New Area, which was approved as the 5th State-level new area by the State Department on Aug 27.
According to a previous report by chinadaily.com.cn, the area plans to achieve a GDP of 50 billion yuan by 2015 and 270 billion yuan by 2030.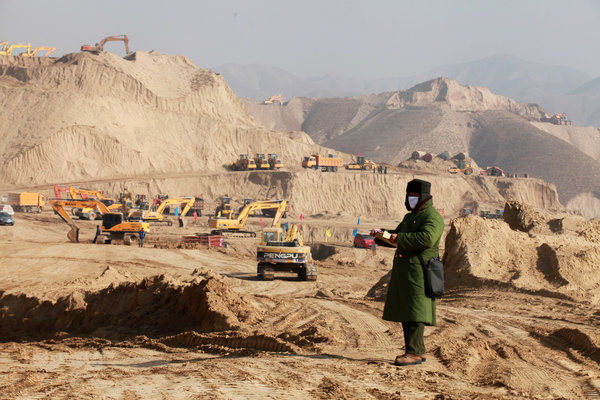 Bulldozers and trucks are put into use at the construction site in the new Lanzhou city in Gansu province, Dec 10, 2012. The project has drawn an investment of 22 billion yuan ($3.52 billion) from Pacific Construction Group. [Photo/CFP] 
Related stories
Private investment grows fast in H1
Reforms to pave way for healthier growth