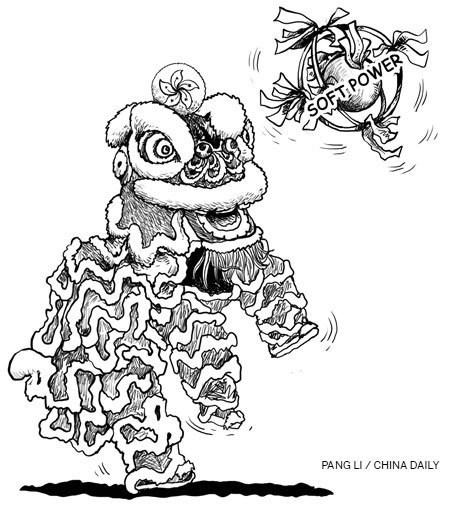 Hong Kong Special Administrative Region Financial Secretary John Tsang's fifth and last budget of the current administration, delivered earlier this year, was a model of fiscal design and the envy of governments around the world.
Which other government can boast a surplus of HK$66.7 billion ($8.6 billion) against a forecast deficit of HK$8.5 billion for 2011-12 in a year of crisis in Europe and a global slowdown?
Indeed, which government, perhaps with the exception of Singapore, can claim fiscal and foreign exchange reserves equivalent to 35 percent of GDP, or 22 months of government expenditure? And which government can claim to have pure government debt, excluding statutory body debt, of less than 2 percent of GDP?
Finance ministers in Europe who are struggling with their debt crises can only shake their heads in wonder at Hong Kong's ability to increase tax allowances, cut property taxes and waive some taxes on profits. All these goodies and still the forecast deficit for next year is only HK$3.4 billion.
Growth in real terms in 2012 is forecast at 1-3 percent. However, the medium-term average is projected at 4 percent for the period 2013-16. It has not been easy to steer and navigate the most open economy in the world through such tumultuous and turbulent times. But Hong Kong has been lucky to be part of the fastest growth story of the 21st century, and to be located in the right neighborhood.
Tsang spent a fair amount of time in his speech reflecting on how to capitalize on Hong Kong's competitive edge, he identified the importance of further liberalization of the mainland economy, the promotion of cross-Straits relations, further linkages to ASEAN and BRICS economies, and attracting more parent companies to Hong Kong.
I commend his analysis of the strategic need to develop social capital, his focus on urban renewal, and his concentration on promoting and supporting Hong Kong's four pillar industries, namely trade and logistics, financial services, business and professional services and tourism, plus six other industries where Hong Kong has core competitive advantages: cultural and creative industries, medical services, education services, innovation and technology, environment industries, and testing and certification services.
But what I missed in his speech was a discussion of what role Hong Kong will play in the global game, when there is a perceptible shift in economic power from West to East, and how Hong Kong will position itself to facilitate that shift without conflict and volatility.
Returning from recent visits to Saudi Arabia, Indonesia and India, my perception is that all of Asia's emerging markets are now looking at different models of growth. But one trend that seems to be emerging is competition is less between nations and more between cities.
The reason is simple. With 55 percent of the global population in Asia mostly living in rural areas, one path for development is through urbanization. The United Nations has estimated that by 2025, Asia's urban population will be more than 50 percent, and by 2050 the proportion will be two-thirds. The McKinsey Global Institute has estimated that just 380 cities in the advanced countries account for 50 percent of current global GDP. China and India are urbanizing very fast, and their new mega-cities will all be searching for ways to create jobs and a healthy environment, and provide education, healthcare and social welfare.
No one can question that one of Hong Kong's core competencies is the fact that it is one of the most successful cities in Asia, if not the world. That knowledge alone can be exploited to engage in new partnerships with other cities, creating economic opportunities for both.
What does that mean for the future? The current paradigm of economic theory, based on neo-classical thinking and free-market ideology, is too simple and flawed to help us think through such complex, non-linear and evolving challenges. It is clear in my mind that Hong Kong's comparative advantage is its vibrant entrepreneurial business models that are flexible and competitive, and its social technology, its methods and designs for organizing people in pursuit of a goal or goals.
In other words, Hong Kong has soft power. In the future, competition and innovation will be about the software of people, skills and experience, and how to organize them at the business and government levels.
Proponents of hardware-driven innovation, especially in physical technology, think that helping guys in garages to establish the next Microsoft, or funding large R&D labs and science parks will create the next breakthrough in wealth creation. For large countries with large resources, this may be true, but for cities like Hong Kong, the real breakthroughs are in the innovation of business plans and social technology.
Facilitating the next phase of innovation in business plans and social technology for Hong Kong to maintain not just its hardware leadership but also its thought leadership will be the real challenge for the next generation of Hong Kong leaders.
The author is president of the Fung Global Institute, a new Hong Kong-based think tank that seeks to understand global issues from Asian perspectives.