Children's education is paramount in the eyes of Chinese parents, and families spare nothing when it comes to their children's education. Although public school can provide adequate education for most students in China, many wealthy elites prefer Western education, and in their minds, primary school and high school in China is merely a stepping stone for their children to study abroad in the future.
As result, most high-end private schools in Shanghai have international backgrounds and are not geared towards the Chinese university entrance exam. They provide internationally accepted qualifications for entry into higher education, for example, International Baccalaureate educational programs.
As the largest city in China, Shanghai has no shortage of wealthy elites, rich businessmen, celebrities and foreign dignitaries, and most private schools in Shanghai are tailored to this exclusive group of people. The schools claim they have very high educational standards and practice strict admission policies, with some international schools only accepting children with foreign passports. After being accepted, parents have to pay steep tuition averaging over 200,000 yuan ($32,240) per year. Most private schools in Shanghai are boarding schools, offering courses from grades 1 to 12, so if a child attends private international school in Shanghai, the family will have to pay over 2 million yuan ($322,400).
Here are the top 10 most expensive schools in Shanghai.
No 10 Shanghai Livingston American School
Annual tuition fee: RMB 169,000 ($26,600)
Founded in 2001, Shanghai Livingston American School (SLAS) was set up for the purpose of providing an American-style education to foreigners in China.
SLAS is the first school in China to implement an American educational system from pre-school through 12th grade. Classes follow California's public school curriculum and standards. This is especially beneficial for those wishing to continue their schooling in the US.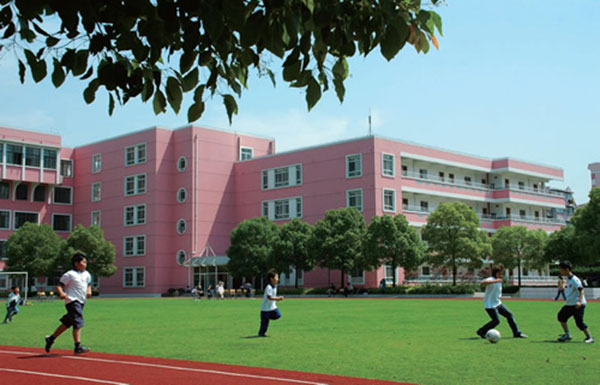 Students play on the athletic field at Shanghai Livingston American School. [File photo]