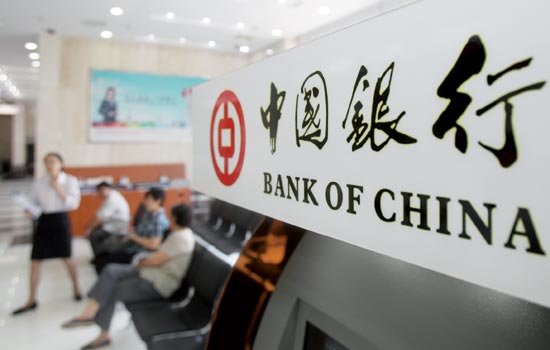 A branch of Bank of China Ltd, one of the country's largest banks, in Nantong, Jiangsu province. China's four biggest banks are among the world's top 10 banks measured by market capitalization. [Photo/China Daily]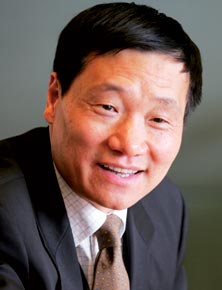 Xiao Gang Chairman of Bank of China
Expansion will help accelerate rise in nation's outbound direct investment
China has become the world's second-largest economy, with its increasing integration into the global economy.
There is good reason to believe that the Chinese economy has reached a point where its status as the biggest export country will lead it to become the biggest in outbound direct investment.
This new model not only requires Chinese enterprises to expand their global businesses, but also China's banking sector to accelerate its internationalization.
One particularly striking feature of the multipolar world over the past decade has been the rapid emergence of multinationals from emerging markets, in particular from the BRICS - Brazil, Russia, India, China and South Africa. These multinationals benefited from globalization and, in turn, have played increasingly significant roles in driving globalization.
In addition, global business and its conventions have changed in many ways. For example, capital flows are no longer one way - from developed to developing economies. Now both have become capital exporters.
In contrast to the weakening of consumption in advanced economies, a huge number of new consumers are emerging in developing markets. They have different demands for products and services, and are attracting world-class companies to shift their business priorities to them.
Moreover, innovation is no longer a "patent" belonging to developed economies, as more enterprises operating in emerging economies have become a source of innovation.
Nowadays, in the midst of the ongoing financial crisis, it is crucial for Chinese companies to adopt a "go-out" strategy. Such a process has already started to help them enlarge their "growing space", break natural resource bottlenecks, shift part of their overcapacity and extend value chains by making fuller use of overseas markets.
Following that, China has accelerated its outbound direct investment, totaling $437.3 billion in 178 countries and regions by the end of last year.
Even though the sovereign debt crisis in Europe is worsening, Chinese companies regard this region as one of the most attractive destinations for investment. This is apparently the main driving force for Chinese banks to follow their customers going overseas.
Meanwhile, with the renminbi's ongoing internationalization, there has been a new choice for Chinese companies and banks to freely choose their settlement and investment currency, making it easier for them to lower the cost of financing and conversion by raising funds from different onshore and offshore renminbi markets.
It is unimaginable that the renminbi can become a global reserve currency without support from Chinese international banks.
Admittedly, Chinese financial service providers lag well behind other enterprises going overseas. There is room for further improvement in providing enterprises with more cross-border products and services. These international businesses can not only improve customer experience, but also benefit themselves.