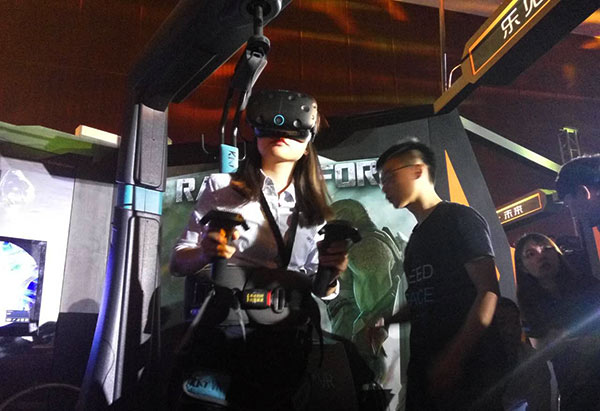 A woman tries VR games in Beijing on August 27, 2016 in Beijing.[Photo by Song Jingli/chinadaily.com.cn]
As an emerging force in the technology sector, virtual reality (VR) has thrown the question of "to be or not to be" to many companies, and some early birds have sped up their adoption of the technology.
"One new VR content is released every day in the world, and as more and more high-quality content emerges, China's offline VR entertainment sector will witness a 10-year golden development period," said He Wenyi, CEO and founder of Beijing Leke VR Technology Co.