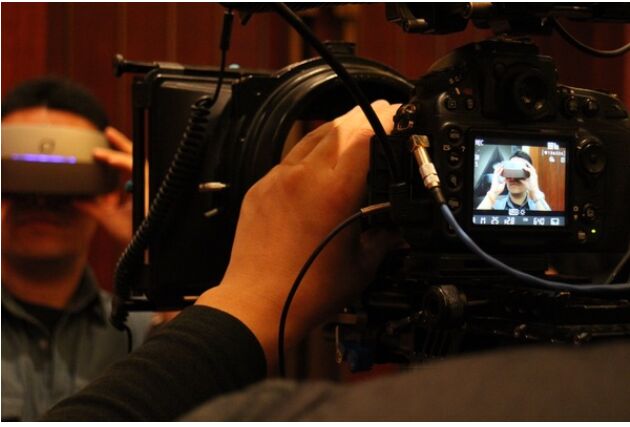 Deepoon, manufacturer of all-in-one virtual reality device, shows it product to directors at the 6th Beijing International Film Festival on April 20, 2016.[Photo/china.com.cn]
Jin Wenjun, co-director of a 12-minute thriller that is allegedly China's first VR drama film, said the biggest challenge was to keep the audience's attention given that they are free to turn their heads wherever the wish.
"This means that all plots must be carefully designed to attract viewers' sight. For example, when the heroine spots something with a look of horror look on her face, you'll naturally turn to what makes her frightened," Jin said.
There are also technical problems. Ding said he would give just a pass mark to today's VR technology despite rapid development in recent years. "The technology is very far from offering convenience and comfort, especially headsets. They are so clumsy."