8. Google to make clothing smart
Google entered the world of smart fabrics with the introduction of Project Jacquard in 2015, partnering with Levi Strauss & Co, the clothing manufacturer.
The two companies in quite different sectors allied to make conductive yarn that could be weaved into garments–from jeans to jackets, so that they could be integrated with touch sensors.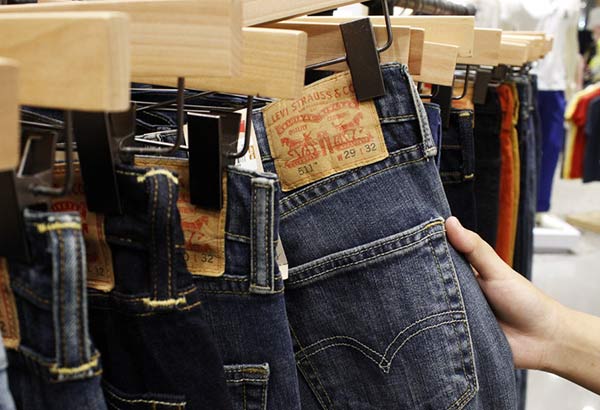 A jeans is seen at a store in shopping mall in Cirebon, Indonesia. Two major brands Levi's and Google announced cooperation in finding ways of fashion and technology to merge. The project named 'Jacquard' wants to put Google's touch-sensitive technology inside Levi's jeans. [Photo/IC]