1. Arrival of Apple Watch
In April 2015, Apple launched its first-ever wearable, the Apple Watch. The standard version of Apple Watch was priced at $549 in the United States, while high-end "Edition" watches with gold alloys went as high as $17,000.
Apple Watch marked the California-based company's debut in a fledgling wearable technology market.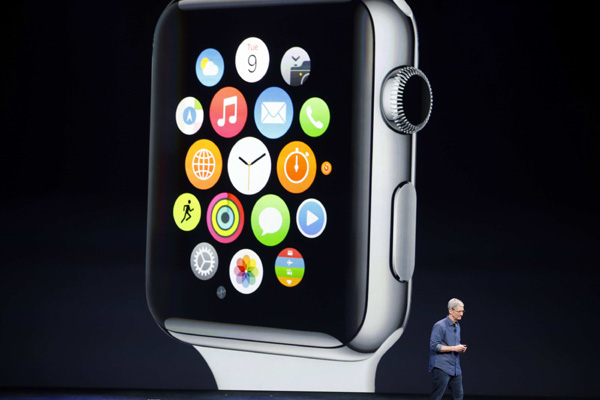 Apple CEO Tim Cook speaks during an Apple event announcing the iPhone 6 and the Apple Watch at the Flint Center in Cupertino, California, in this September 9, 2014 file photo. [Photo/Agencies]