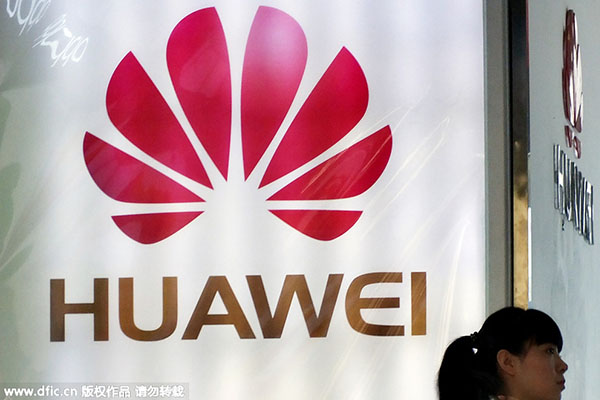 A customer walks past a store of Huawei in Yichang city, Central China's Hubei province, Oct 7,2015. [Photo/IC]
MADRID - Chinese telecommunications giant Huawei sold 27.4 million smartphones in the third quarter of 2015, the company confirmed on Thursday.
This is an increase of 63 percent over the same period in 2014. "The results show the clear success of our growth policy. We are especially proud of the growth that we have had outside of China with the increase in demand for our high-range products," CEO of the company's consumer department Richard Yu said
"If sales continue at this pace, we are confident of our capacity to reach the objective of selling 100 million smartphones by the end of the year," he added.
An example of Huawei's success outside of China is the company's success in Spain, where it is established as the second most popular smartphone producer with a market share of 11.8 percent, a rise of three percentage points since May when the company had a share of 8.3 percent.
In terms of all mobile phone sales, Huawei occupies third place in Spain with an overall share of 11.4 percent.
These results are mainly due to Huawei's success in the medium- and high-end smartphones with the Huawei Mate 7, Huawei P7 and P8, being especially popular with users, the company said.
The company currently occupies 88th place in the Best Global Brands report, compiled by the Interbrand consultancy, with a market value of around $5 billion.