As the first World Internet Conference gets underway in Wuzhen, Zhejiang province, we asked foreigners to compare their Internet experience in China with the services in their home countries. The topics ranged from speed and cost to growth of mobile Internet and how technology will change in the future.
Here are the excerpts:
Q 1) How would you rate the experience of Internet here compared to your country? Internet mobile has grown exponentially in China recently. Is the situation similar in your country?
Q 2) People in China use Internet for just about all services, such as booking taxis, shopping, paying bills. Do you also see such extensive use in your country?
Q 3) Cyber security is a major issue both in China and around the world. Are you happy with the steps your government has taken to handle cyber threats?
Q 4) There's a lot of talk about super fast high-speed Internet, rolling out of IPv6 and tablets replacing TV. What are some of the major developments you expect in near future?
Pernille Paulsen, coming from Denmark, is a student who has been living in Beijing for 3 years.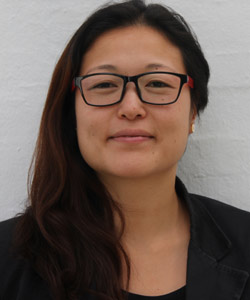 A1: Like most foreigners living in China I subscribe to a VPN service which is overall stable and allows me to access all the sites I would usually use back home, such as Facebook and different news sources. The situation of Internet mobile is not near as to the same extent as in China.
A2: Use of Internet services has been on the rise for a while but unlike in China it is not so common in Denmark to make use of mobile Internet services
A3: I think the Danish government is taking the challenge of cyber security very seriously and is actively trying to identify and apply the necessary measures to tackle cyber crime.
A4: The Internet will continue to have a more dominating role on the average persons life, particularly mobile Internet as it caters to the convenience and time saving needs of people. Everything can be done on the go. As for TV, the Internet allows me to stream and download news and TV shows which I can watch when it is convenient for me. I hardly ever watch "traditional TV" any longer.
Clare Buchanan, coming from UK, is a web editor who has been living in Beijing for a year.
A1: So far I have found the Internet here better. My experience has been that the setup process was extremely straight forward, quick and efficient. In the UK it is not unusual to be forced to wait two weeks or more to get Internet installed, not to mention this usually comes at a hefty cost and at a set time that can be inconvenient. The quality / speed seem to be much the same to me. It seems, as in China, in the UK you can now do pretty much anything you would do on your computer via mobile Internet and it is rare to find someone, or shops selling, phones that do not have/enable the Internet functions. Even simple messaging services most people use are now mainly Internet based, rather than the old text style.
A2: Yes. It is now frustrating, although very rare, to come across a service that you cannot do/use on the Internet as it has become so widespread and is far easier and quicker.
A3: To be completely honest I don't know what, if any, steps the government has taken to handle the threats! I probably should be more aware of cyber security but at the moment have the attitude that it hopefully won't happen to me. Maybe I will look into it a little more!
A4: I think I would expect all of the above and generally a more all-round, linked up use of the Internet, the beginning of which we are already seeing. For example, the apps or devices that allow you to control things at home, such as opening your windows or switching on your oven, from your mobile device while you are out and about. I expect this kind of Internet technology to be used for pretty much all parts of our lives and I am sure these functions and many more will be concentrated into more wearable devices that seamlessly link. I think with the increasing interest in health, fitness and well-being there will also be exciting developments in the use of the Internet in that field, again which we have started to see with basic activity trackers.