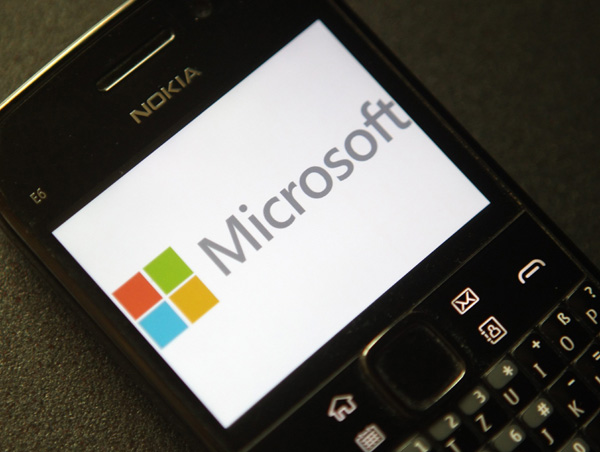 A photo illustration shows the Microsoft logo displayed on a Nokia phone in Vienna in this file photo taken September 3, 2013. [Photo/Agencies]
BEIJING - A special investigation team questioned Microsoft vice president David Chen and other staff about alleged monopoly activities on Monday and asked the company to give an explanation.
The team led by the State Administration for Industry & Commerce (SAIC)asked Microsoft to provide general information about the company and defend itself against the monopoly charges in a written report within 20 days.
In June 2013, the SAIC investigated complaints from enterprises that Microsoft used tie-in sales and verification codes in its Windows operating system and Microsoft Office software suite, practices that may have violated China's anti-monopoly law.
The SAIC said the company did not fully disclose information about its products, as required by law, causing software incompatibility issues.
Microsoft said it will facilitate the investigation and "actively answer" questions raised in the anti-monopoly case.
The SAIC said the probes are still under way, and it will release results to the public in a timely manner.