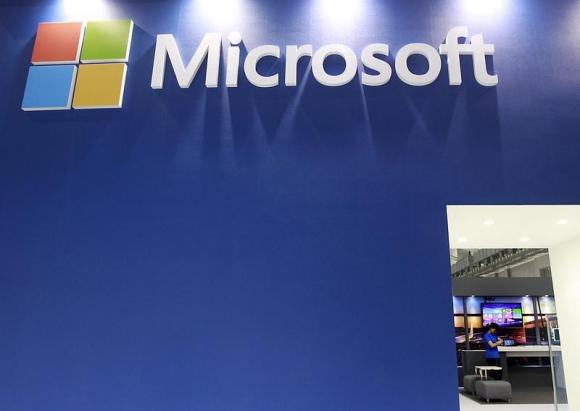 A employee stands in the Microsoft booth during the 2014 Computex exhibition at the TWTC Nangang exhibition hall in Taipei June 3, 2014. [Photo/Agencies]
A Chinese antitrust regulator said on Tuesday that Microsoft Corp had not been fully transparent with its sales data on the software it distributes in China, including information on sales of its media player and web browser software.
Microsoft has expressed willingness to cooperate with ongoing investigations, Zhang Mao, the head of the State Administration for Industry and Commerce (SAIC), told reporters at a briefing in Beijing.
"After multiple meetings including at high levels, they've expressed a willingness to respect Chinese law and collaborate with investigating officials," Zhang said.
The Microsoft investigation comes amid a spate of anti-trust probes against foreign firms in China, including mobile chipset maker Qualcomm Inc and German car maker Daimler AG's (DAIGn.DE) luxury auto unit Mercedes-Benz. The investigations have renewed fears of Chinese protectionism.
The SAIC said earlier this month that Microsoft had been suspected of violating China's anti-monopoly law since June last year in relation to problems with compatibility, bundling and document authentication for its Windows operating system and Microsoft Office software.
"The investigation is presently ongoing, and we will disclose the results to the public in a timely fashion," Zhang said, adding that the Microsoft probe is one of nine investigations opened this year which include the software, tobacco, telecommunications, insurance, tourism and utilities sectors.
The companies involved in the nine investigations comprise domestic, foreign, state-owned enterprises and trade associations, Zhang said.
A Microsoft spokesman declined to comment when contacted by telephone.
The SAIC, one of China's three anti-monopoly regulators, formally announced its investigation into Microsoft's activities this month after officials raided Microsoft offices in several major cities and met Microsoft Deputy General Counsel Mary Snapp for questioning in Beijing.