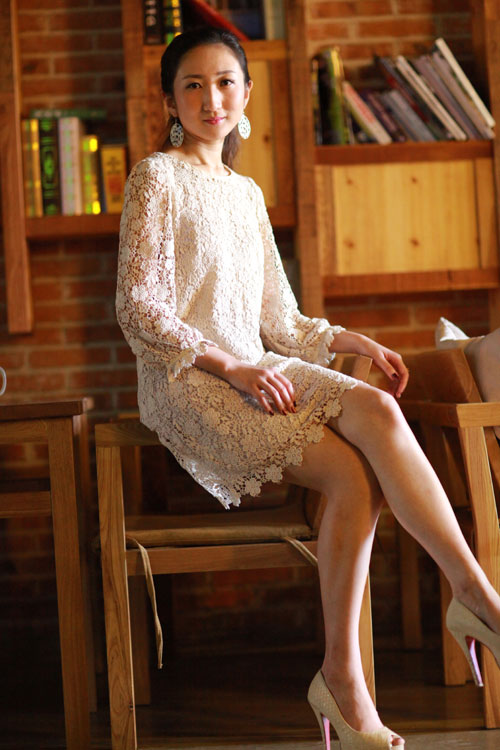 Sun Xiaoxiao says a successful film can have a very strong impact and even shape the image of a country . [Provided to China Daily]
China is now the world's second-largest film market, and the prediction is that it will overtake the United States to become the largest by 2020.
According to the latest figures, total Chinese box-office takings last year grew 28 percent year-on-year to $3.6 billion.
The Film Bureau of the State Administration of Press, Publication, Radio, Film and Television of China, reports that revenues from Chinese films overtook Hollywood blockbusters for the first time.
Despite the sheer size of the market and success at home, Chinese filmmakers still find it a challenge to replicate their success overseas.
Sun Xiaoxiao, a 32-year old filmmaker based in London, is one of the strongest international promoters of Chinese film.
The director of the Filming East Festival-the UK's biggest independent film festival dedicated to Chinese cinema-says that the industry represents the perfect shop window for Westerners to understand contemporary China.
"But despite the increasingly popular 'Made in China' brand worldwide, Chinese movies remain a weak link in the country's foreign trade," Sun says, "and much weaker than many people had expected."
She adds that when she founded the festival in 2007, an audience survey at the time had suggested there was strong interest in Britain for foreign films, particularly from Iran, South Korea and Thailand, but people still generally associated Chinese films with little more than kungfu movies.
"Chinese culture is more than just martial arts," Sun says.
"The popularity of Chinese action and kungfu movies reflects the fact that many good Chinese productions are still not reaching mainstream audiences overseas.
"We hope the Filming East Festival will raise awareness of the Chinese filmmaking community in Britain and the rest of Europe."
Her organization now boasts more than 6,000 registered online subscribers to its film archive, which lists more than 200 titles.
The festival itself is held during October and November in London and other cities in England and Wales, and lasts up to 15 days.
It is the sole Chinese partner and representative of the British Academy of Film and Television and the event partner of the British Film Institute in Chinese film exhibitions.
"It has grown annually for the past eight years, attracting more viewers and partners and now enjoys high visibility.
"It is certainly helped, in so small part, by China's growing economic strength and rising international influence," Sun says
"Our audience demographic covers a large variety of nationalities and ethnicities, including a mix of British, UK-based Chinese and people from the Chinese mainland, as well as other nationalities."