Dongxing in South China's Guangxi Zhuang autonomous region is a city that borders Vietnam. The Jing people, one of China's ethnic minority groups with a population of 20,000, have lived in this city for a long time.
Fishing on stilts used to be a way of life for the Jing people. Now this has become a tourist attraction.
The Ha Festival, a gathering to worship the sea god, is a custom for the Jing people. In 2006, the Ha Festival was put in the China National Intangible Cultural Heritage List..
Dongxin has attracted about 4.53 million visitors between July 2013 and June 2014, according to a Xinhua report.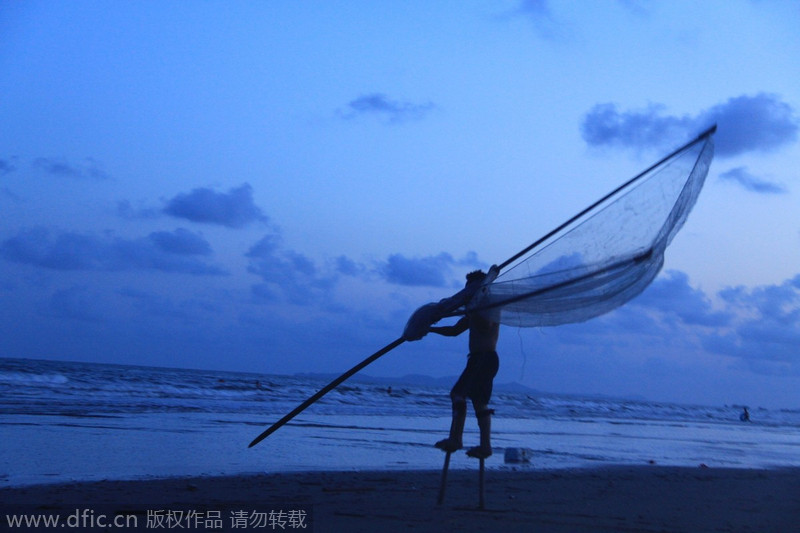 A fisherman wearing stilts carries a net to the beach in the city of Dongxin, Guangdong province on June 28, 2012. [Photo/IC]