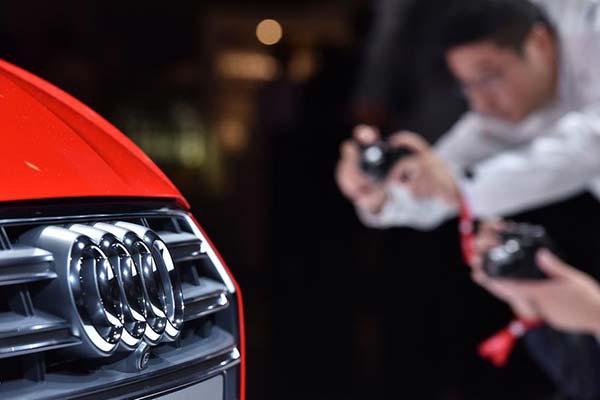 The new Audi S5 Coupe car is presented during the world premiere at the company's headquarters in Ingolstadt, Germany June 2, 2016. [Photo/Agencies]
MUNICH - German car producer Audi AG reported on Monday its sales in China had risen by 5.9 percent in the first half of the year.
According to the company, 290,126 vehicles had been delivered in China in the first six months. In June alone, 51,008 Chinese customers chose to buy Audi cars, a year-on-year increase of 6.6 percent.
Audi said it had made gains in China primarily with its compact models. From January to June, the company handed over 81,083 units of the Audi A3 and Q3, representing an increase of 21.7 percent.
Meanwhile, Audi said it had delivered around 953,200 units worldwide since January, up by 5.6 percent compared to the same period last year. In June, about 169,000 units were sold to global customers.
"Despite persisting challenges in key markets, the first half of 2016 was mainly characterized by globally balanced growth," Dietmar Voggenreiter, member of the board of management for sales and marketing, said.
"We reinforced our market leadership in Europe and China and are performing better than the overall market in the United States," Voggenreiter added.