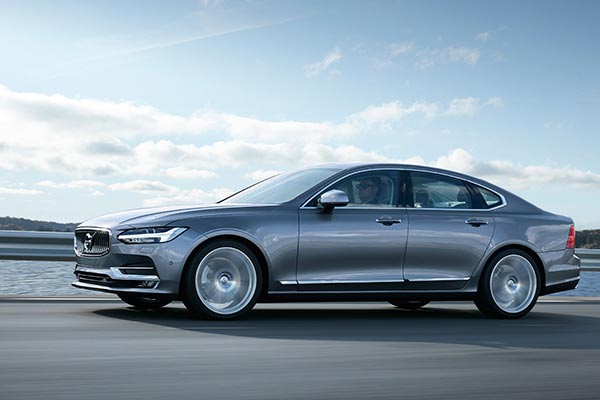 The new Volvo S90 comes with a host of technologies, such as cloud-based apps, and allows autonomous driving. [Photos provided to China Daily]
STOCKHOLM - Volvo Cars reported sales of over 256,563 cars in the first half of 2016, with growth in all major sales regions.
Volvo Cars reported a solid double-digit sales increase for the first six months of the year, posting growth of 10.5 percent compared to the same period in 2015. Sales of the new Volvo XC90 were the main growth driver globally, according to a press release from the company on Monday,
In Europe, sales rose by 10.3 percent to 138,851 cars as a result of strong performances in key markets such as Sweden, Germany, Britain and France. The XC60 was the best-sold Volvo model in the region, while the new XC90 also saw strong demand.
In the United States, the company delivered close to 25 percent more cars over the six-month period.
China was Volvo's largest single market in the first half with 40,688 cars sold, an increase of 6.3 percent year-on-year, driven by growing demand for the new XC90 as well as the locally produced XC60 and S60L sedan.
In June, Volvo retail sales increased by 10.6 percent overall compared to the same month in 2015, marking the 13th consecutive month of global retail sales growth for the car maker.
Volvo Cars, which was acquired by Chinese automaker Geely in 2010, employs nearly 29,000 people worldwide.