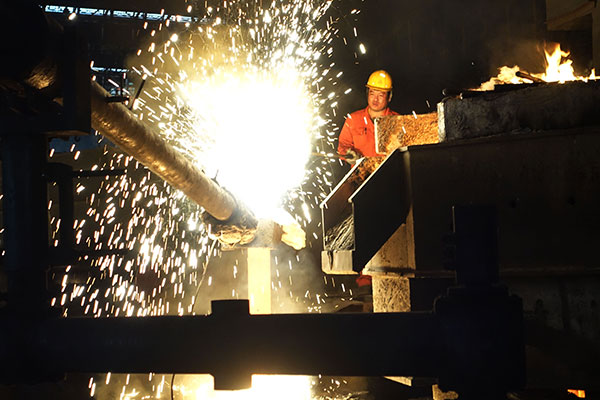 Workers at a steel factory in Dalian, Liaoning province. [Photo/China Daily]
BEIJING - China's value-added industrial output, an important economic indicator, expanded 6 percent year on year in July, slower than the 6.2 percent increase for June, official data showed Friday.
In the first seven months, industrial output rose 6 percent from the same period of 2015, the National Bureau of Statistics (NBS) said in a statement.
Industrial output measures the output of Chinese companies with annual main business revenue of more than 20 million yuan ($3 million).
In a breakdown, output in the central regions rose 7.6 percent last month, followed by 6.7 percent for the eastern regions and 6.6 percent for the west.
Output of automobile manufacturing saw strongest growth of 22.9 percent in July, and the electronics manufacturing output up 12 percent, NBS said.