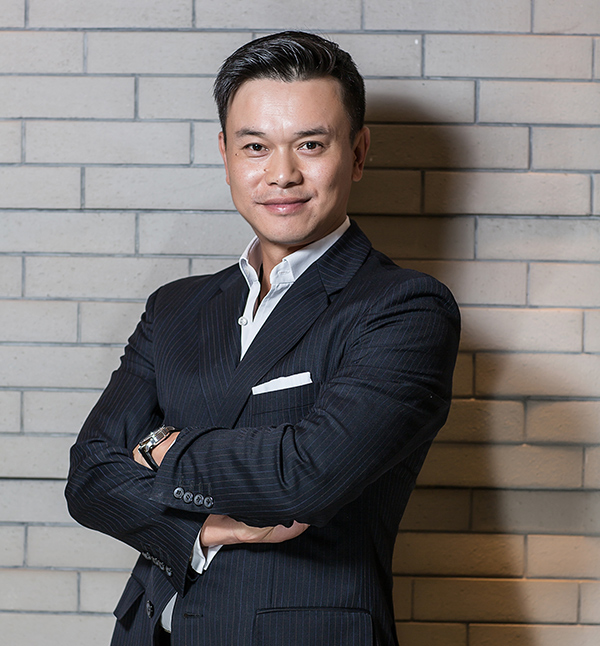 Benny Li expects to see just 100 pure peer-to-peer lending companies left in China's internet finance sector next year. [Photo provided to China Daily
Though he grew up in the United States and had spent most of his life away from his birthplace in China, Benny Li's decision to start an internet finance company in the latter was largely based on his desire to help small enterprises fulfill their potential.
"Solving financial problems for the small business owners and consumers is key to solving China's macroeconomic problems, which is what we are keen to work on," said Li, chairman and CEO of Huaxia Finance, which is headquartered in Shanghai.
The 46-year-old, who obtained his joint bachelor's degree in economics and business from UC Berkeley in 1992 and has worked in the financial sectors across the world for more than two decades, founded Huaxia Finance in June 2015. The company provides a risk-controlled online platform that offers loans for small- and micro-enterprises, including e-commerce sites, all over China.
As of May this year, Huaxia Finance has extended loans of 630 million yuan ($95.89 million) to more than 13,000 clients in more than 40 Chinese cities.
"The push toward internet finance in China has marked the start of a revolutionary era in which all market participants can borrow and lend directly on the Internet with few information barriers," said Li.
In Shanghai, internet finance has been touted as one of the major factors behind the city's efforts to transform itself into a science and technology innovation hub.
The internet finance scene in China experienced a boom in 2014 and had spawned thousands of money lenders, including a number of bad eggs that were out to scam consumers, the most notable being the Ezubao case, found out to be a $7.6 billion ponzi scheme and the largest financial fraud incident in the country. According to Chinese business magazine Caixin, the People's Bank of China had earlier this year initiated a one-year crackdown against such unscrupulous practices.
The quality and integrity of Huaxia Finance's operations, however, has been nothing short of stellar, as evidenced by the fact that it was the first internet finance company to receive foreign direct investment. The company had in December 2015 received FDI of $3 million from US-based investor Cathay Capital Group.
"The FDI certificate has brought more disciplines than benefits in a short term as we have to be totally transparent with the business operation, and ready for the supervision and monitoring of the government," said Li.
"But it also allows us to convince more clients in a long-term perspective, as our company is authorized by the government to offer loans."
According to Li, Huaxia Finance experienced lower-than-expected volume last year but had good assets quality as compared to the general market. He noted that the company's next step would be to engage in strategic mergers and acquisitions within the ecosystem of its value chain.
He added that though the Chinese internet finance sector might be big, it may not necessarily be large enough to sustain all the players in the scene. He estimated that only around 100 pure peer-to-peer lending companies will be left in the competition next year.
"Next year will be one of sector consolidation and our organic growth strategy will run into a bottleneck," said Li.
"Based on what we have accumulated, we shall be well-positioned to invest in businesses that have synergistic value with our core business and achieve higher management efficiency in preparing for a new era of competition in this landscape."
Apart from helping small businesses in his home country, Li is also an avid philanthropist who regularly sponsors charity events that raise money for noble causes. He believes that helping underprivileged children in society is very important as they represent the future of the world.
"My mission is not just to obtain personal success, but also to help more people get closer to their goals by providing financial assistance for their business and raising funds to help needy children," said Li.
Some of the charity initiatives he has been involved in include a project with the Yao Foundation, which was established by Chinese basketball legend Yao Ming, to offer better education and construct playgrounds for children in China. Li was also a part of Project Hope, which helps to construct more schools for children in rural China.