Startups must be able to work out real needs of consumers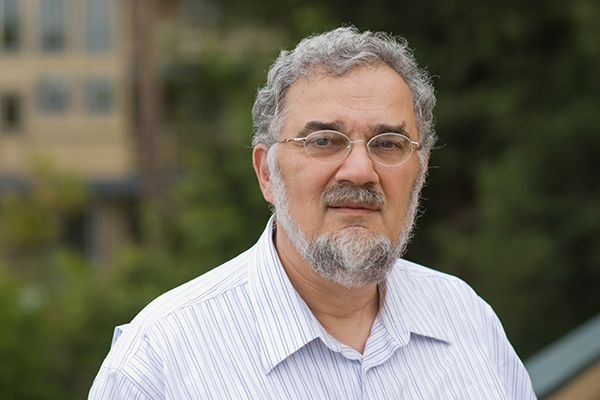 Haim Mendelson, professor at the Stanford Graduate School of Business. [Photo provided to China Daily]
As internet-enabled business accounted for an increasing share of China's economy, it was of great importance for Chinese internet startups to be able to deal with the information and grasp the opportunity to use the internet to transform traditional industry, said Haim Mendelson, professor at the Stanford Graduate School of Business.
Mendelson said the key to the capability lay in the ability to collect data, analyze data, and figure out consumers' actual needs or the suitable business model.
"For internet startups, the crucial advantage lies in starting in the greenfield and developing new insights based on data," he said.
Mendelson leads the Stanford school's efforts in studying electronic business and its interaction with organizations. He said there were more opportunities for Chinese internet startups than in the United States, due to the fact that the Chinese market was more dynamic and had bigger scale in some ways, especially in the field of e-commerce.
"A lot of innovations will not be driven by technology itself but by the application of new technology to traditional industries. From the Chinese point of view, the key question is which are the key industries ready for the change," he said.
"I think areas like health care, education, government, have been slovenly transformed. Those are where we are going to see the big waves coming."
Mendelson said in his latest interview with China Daily that, to promote further development, internet startups needed to have the ability to come up with business models that were the best thought of to date, and gradually build a long-term business model.
"The long-term business model is not what they can come up with in day one. They need to figure out the main point, the solution, build the business model about it, ask what is going to destroy the business model and test their assumptions," he said.
"The best way to think about it is not as internet business models. The internet and technology are just enablers. The real problem is related to the targeting industries that actually create values."
Coauthoring the book Survival of the Smartest, Mendelson said he had introduced the "organizational IQ" concept to quantify an organizational ability to use information to make effective decisions quickly.
He said that by his definition, there were five elements organizational IQ startups needed to consider. Step one was how to capture the information and get the information awareness. Step two was managing the data and information loops. The remainders included how to transform the information to effective decisions, prioritize the information and manage networks of organizations to create value.
"In Uber's case, without the capability to deal with information flows, it is unable to compete with established companies and will not have business at all," Mendelson said.