Top 14 most powerful Chinese businesswomen in 2017
Three Chinese businesswomen are among the most powerful women in the world, according to Fortune magazine's 50 Most Powerful Women in business list released on Sept 25, 2017.
Chinese businesswomen took 14 spots in this year's list, with Dong Mingzhu, chairwoman and president of China's largest air conditioning manufacturer Gree Electric Appliances, taking the top spot for two consecutive years.
While no Chinese woman was in the top 10 last year, there are three this year, a breakthrough for Chinese women.
Dong, who ranked 11th in 2016, grabbed the 4th spot this year. Sun Yafang, chairwoman of Huawei Technologies, took the 7th rank and Wang Fengying, executive director and general manager of Great Wall Motor, grabbed the 9th position.
The ranking, which includes 11 newcomers and spans 17 countries, was based on four factors: the size and importance of the woman's business in the global economy, the health and direction of the business, the arc of the woman's career, and social and cultural influence.
Let's take a look at the top 14 most powerful Chinese women in business this year, according to Fortune magazine.
No 14 Zhou Qunfei
Title: CEO and Founder of Lens Technology
Ranking: 49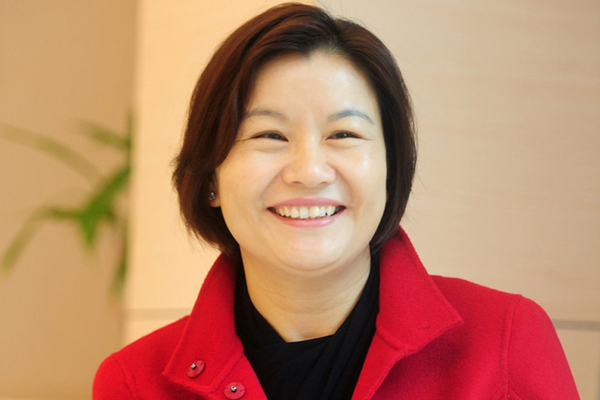 Zhou Qunfei, CEO and founder of Lens Technology, smiles during an interview at a company plant in Langli town, Changsha city, Central China's Hunan province, March12, 2015. [Photo/IC]