The making of robots: View from the floor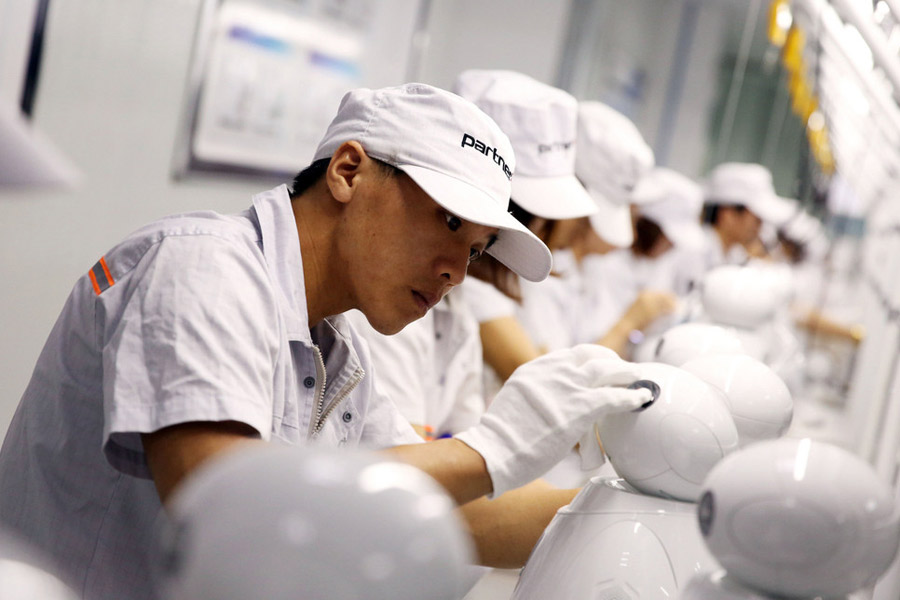 Workers produce robots on the assembly line at Shanghai PartnerX Robotics Co Ltd in Changzhou, East China's Jiangsu province, Oct 16, 2017. [Photo/IC]
China, the world's biggest robotics marketplace, is posting the strongest growth in the global robotics industry, according to the International Federation of Robotics (IFR).
The country's robotics industry, accounting for 30 percent of the world's total robotics supply last year, is expected to be worth $6.28 billion this year, the IFR said.
Although more than 40 robotics industrial parks have been established across the nation, the manufacturing process is still slightly mysterious for the masses.
A series of photos taken at the production base for robots of Shanghai PartnerX Robotics Co Ltd in Changzhou, East China's Jiangsu province, show how robots are manufactured.
Let's take a look.