3D printed flying car to take to the skies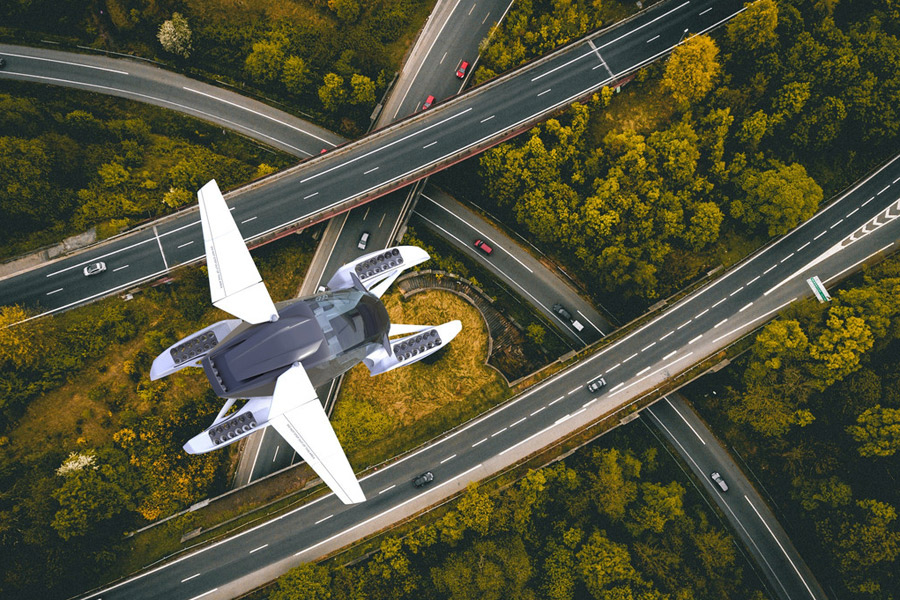 An artist's impression shows Formula, a concept flying car developed by Russian drone company Hoversurf, flying in the sky. [Photo/IC]
A 3D printed 5-seater vertical take-off and landing (VTOL) flying car called Formula is expected to hit the sky in 2018, according to its creater.
Hoversurf, the Russian drone company that has created the electric-powered drone-like hoverbike named Scorpion 3 that has been flown by the Dubai police department, unveiled the Formula project on its website.
"Imagine you're leaving the supermarket with tons of bags and your children, Formula detects your key and opens without you having to press a button…From the doors to the interior, Formula is like a car - everything is in its place," the company said.
Using 52 Venturi electric turbine propulsion units, the flying car, which can simultaneously operate as both a copter and an airplane, has a range of 450 kilometers and a speed of 320 kilometers per hour, according to the company.
Its standard car size and foldaway wings enable it to fit in a single car space, which makes it possible for it to work on the streets and parking spaces currently available.
In addition, cutting-edge technologies such as carbon fiber 3D printing, metal 3d printing and hybrid chemistry battery are used in the flying car.
The company said all calculations on the flying car are finished and it is ready to make the prototype.
The Formula will be priced at around $97,000, according to the company.
Russia's leading payment platform Qiwi Wallet, Russian government-owned development bank Vnesheconombank and venture capital firm Starta Capital have invested in the company.