Comments on Xi's letter to Fortune forum
By Wang Yanfei, Lu Haoting, Ma Si, Ouyang Shijia and Zheng Xin in Guangzhou and He Wei and Zhong Nan | chinadaily.com.cn | Updated: 2017-12-06 13:34




Editor's note: Chinese President Xi Jinping sent a congratulatory letter to the 2017 Fortune Global Forum, which opened in the city of Guangzhou Wednesday. The following are some of those responses.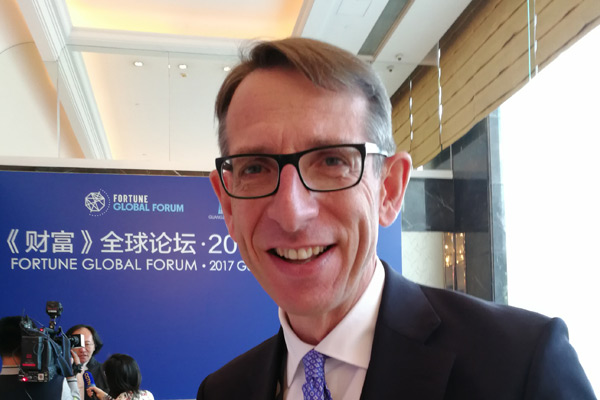 Dr Frank-Jurgen Richter, founder and chairman of Horasis, poses for a photo at the Fortune Global Forum in Guangzhou, South China's Guangdong province, Dec 6, 2017. [Photo by Wang Yanfei/chinadaily.com.cn ]
We heard this morning that President Xi Jinping said China will be an open economy. We see protectionism rising all around the world, but China is defending globalization and a part of the phenomenon. And I believe China will lead global innovation as more and more Chinese companies are coming to the forefront of technology. We should all try to get involved and work with China. My own company is organizing a summit focusing on entrepreneurs in China, helping them make globalization happen. We want to continue to this cooperation, helping Chinese companies build global brands that originate in China.