Tian, 57, tipped for top post at CCB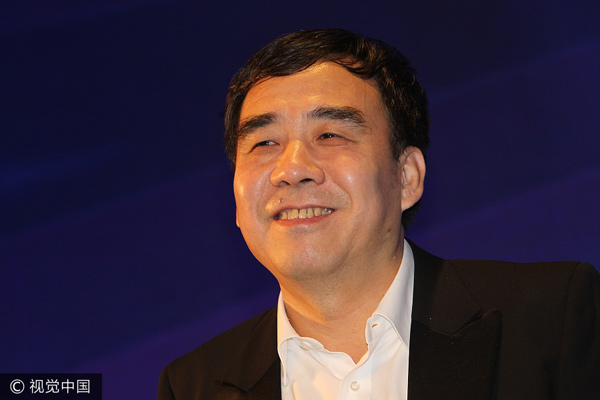 Tian Guoli, head of Bank of China Ltd [Photo/VCG]
China Construction Bank Corp, the country's second-largest bank, has nominated Tian Guoli, head of Bank of China Ltd, as its next chairman, the bank confirmed on Tuesday.
Tian, 57, has been appointed as the bank's Party chief by the Organization Department of the Communist Party of China Central Committee. CCB's current chairman Wang Hongzhang, 63, will leave the position as he has reached the retirement age, according to CCB's media office.
Chen Siqing, BOC's current president, is expected to succeed Tian as the lender's chairman, sources with the knowledge of the matter said.
The personnel changes at the two major State-owned banks came ahead of the 19th National Congress of the Communist Party of China, which will be held later this year.
Tian's move from BOC to CCB was considered "surprising" by some observers as previous speculation was that he could be a potential candidate for a higher position at China's financial regulatory agencies.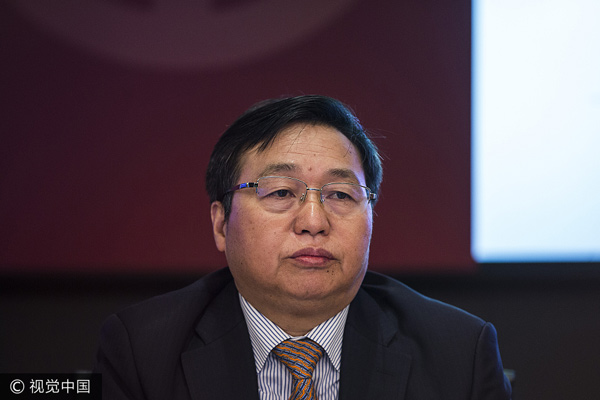 Chen Siqing, BOC's current president [Photo/VCG]
The nominations will go through the approval process at the boards of directors of the two banks, both of which are listed in Shanghai and Hong Kong.
Tian has extensive experience in the Chinese financial sector. He started working at a local branch of CCB in 1983 straight out of college. He was promoted as the assistant president of the bank in 1997 at the age of 37.
In 1999, Tian began to work for China Cinda Asset Management Co, one of the country's Big Four bad debt managers and became head of the company in 2004. Between 2010 and 2013, Tian served as the president of State-owned conglomerate CITIC Group Corp before moving to BOC as the chairman of the lender.
Tian said at the meeting of his appointment that he had an "attachment" with the bank and was happy to return and work for it, according to a report by business magazine Caixin, quoting sources from the bank.
Chen, the likely successor of Tian, has worked at BOC for 27 years and was regarded as an energetic and capable banker with extensive knowledge of risk management and corporate business.
BOC had total assets of 18.9 trillion yuan ($2.81 trillion) by the end of March, up 4.24 percent year-on-year. CCB's total assets rose to 21.7 trillion yuan in the first quarter of the year, up 3.5 percent year-on-year, according to the financial reports of the two lenders.
Jiang Xueqing contributed to this story.