China cuts retail fuel prices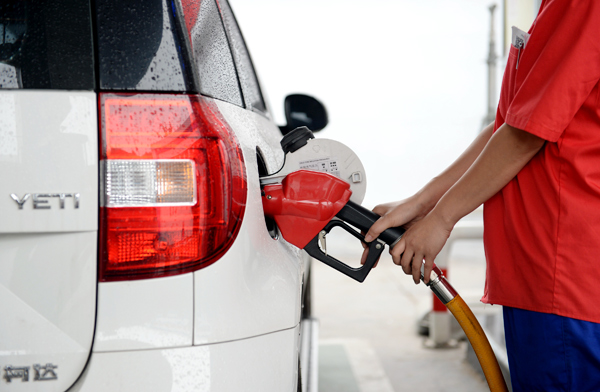 A worker fills up a car with fuel at a gas station in Xi'an city, Shaanxi province, June 9, 2017. [Photo/Xinhua]
BEIJING - China will cut the retail prices of both gasoline and diesel for the fifth time this year from Friday following a drop in global oil prices, the country's top economic planner said Friday.
Gas prices will decrease by 180 yuan ($26) per ton, while the diesel price will be lowered by 175 yuan per ton, according to the National Development and Reform Commission (NDRC).
China adjusts domestic retail oil prices when international crude prices change by more than 50 yuan per ton within a 10 working-day period.
Global crude prices have fallen in recent weeks following expansion of U.S. crude oil output and inventories. The NDRC expected global crude prices to continue to fluctuate, tempered by the effects of falling OPEC output and rising U.S. production.
The NDRC said it is closely monitoring the current pricing mechanism and will continue improvements based on market changes.