WWDC 2017: A glimpse at June's biggest tech event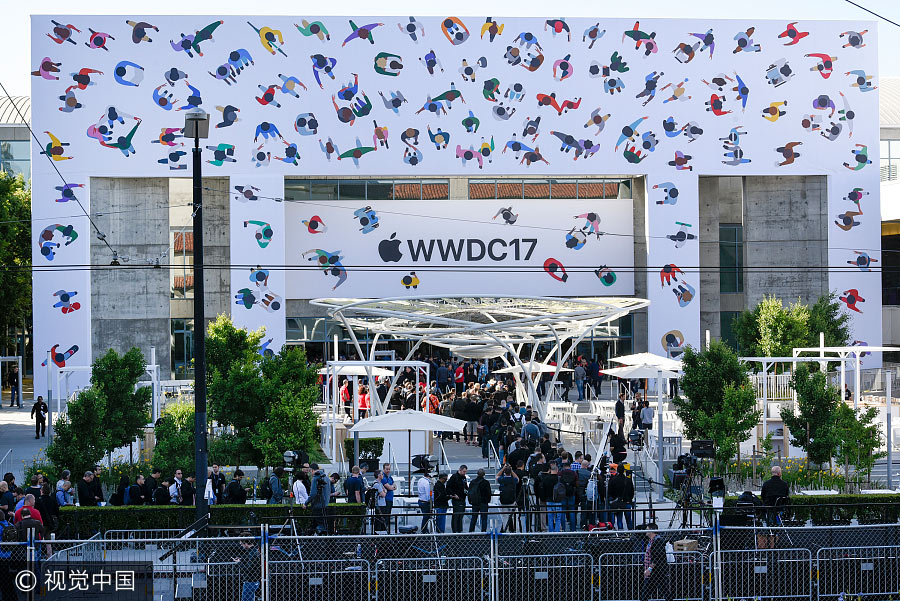 Attendees to the WWDC17 wait in line outside the front of the McEnery Convention Center before the event started. The photo was taken on June 5, 2017. [Photo/VCG]
Apple's Worldwide Developers Conference 2017 (WWDC17), held in California from June 5 to 9, was designed to inspire developers to convert their passions into great innovations and applications.
The event kicked off on Monday, and more than 5300 developers and tech-savvy enthusiasts from 75 different countries were expected to attend this year.
Apple CEO Tim Cook and his team shared six big announcements on the first day of the WWDC17.
Apple unveiled a new operating system iOS 11, new iPad Pro, and HomePod, a music speaker and home assistant with Siri built-in.
A snapshot of the WWDC17 has been listed below.