Chinese police officers start patrolling four Italian cities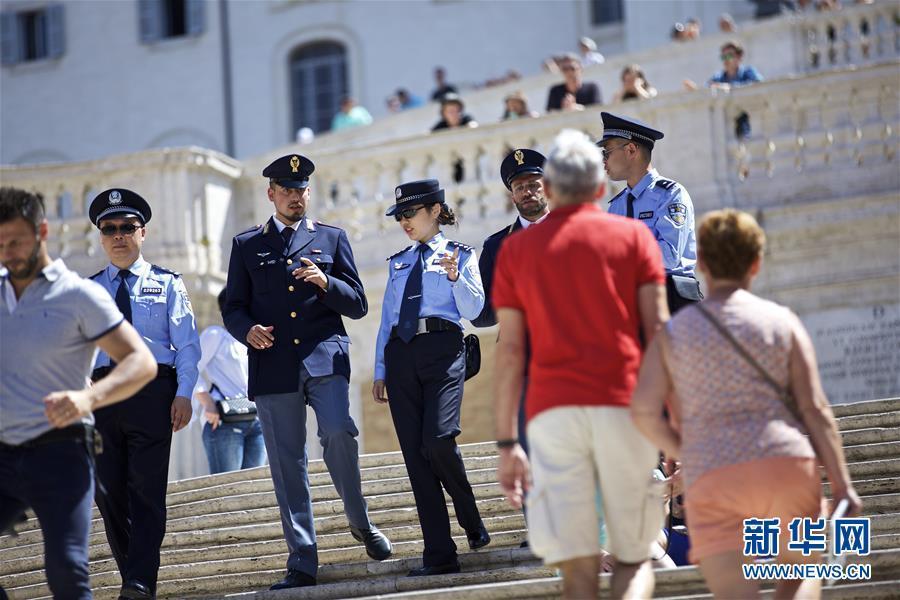 Chinese and Italian police officers jointly patrol in Rome, Italy, June 5, 2017. [Photo/Xinhua]
BEIJING - Ten Chinese police officers began joint patrols in four Italian cities Monday, according to a statement from the Chinese Ministry of Public Security.
Four groups of Chinese police officers will join their Italian counterparts for patrols in the cities of Rome, Milan, Florence and Naples from June 5 to 25.
The 20-day program also includes a Chinese-language police hotline where calls are answered by Chinese police officers, who will help Italian police with security issues concerning Chinese tourists, the statement said.
China sent four police officers to Rome and Milan to conduct joint patrols in May 2016. This year, Florence and Naples, both popular destinations for Chinese tourists, were added and six additional officers were sent.
This is the latest program aimed at protecting the interests of Chinese tourists overseas, and will help expand and deepen the Sino-Italian law enforcement cooperation, the statement added.
From April 24 to May 7, four Italian officers and their Chinese counterparts conducted joint patrols at tourist areas in Beijing and Shanghai, the first foreign police officers to carry out joint patrols in China.
According to government statistics, more than 800,000 Chinese and Italian tourists traveled between the two countries in 2016.