Home / Business / Biz Photos
No time to waste for young musician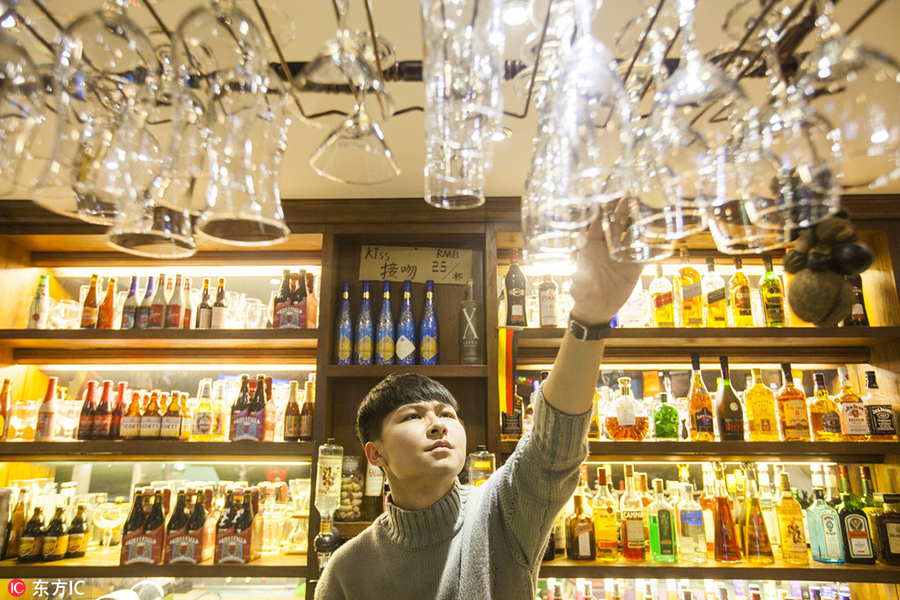 Chang Jie puts away wine glasses at a pub in Changchun, Jilin province, Dec 27, 2016. Chang always helps others when he finishes his duties. [Photo/IC]
Chang Jie will graduate from college in June this year. In order to reduce financial pressure on his parents, the young man has become a "multi-tasker " holding down five part-time jobs including singing songs at pubs, making music, appearing on live streaming websites, performs songs on live television and assisting his professors. Although work keeps him very busy, he is earning more than 10,000 yuan ($1,449) a month.
Chang loves to sing songs, hence most of his jobs are related to music. At his dormitory, the young man sets up a small broadcasting studio to performing on live streaming websites. Last March, Chang started singing songs at pubs and attracted many fans.
The young man also participated in live music shows last year and learned from famous Chinese singers.
Chang said he wants to create more acting opportunities in the future, and, of course, want to earn more money to support his family.