China is likely to surpass Japan as the world's second largest insurance market in 2016, chairman of the China Insurance Regulatory Commission (CIRC) Xiang Junbo said at a earlier press conference.
In the first eight months of the year, China's premium income reached 2.3 trillion yuan ($342 billion), a surge of 34.7 percent compared to the same period last year, according to data from CIRC.
Last year, China's total premium volume was $387 billion, and was the third largest insurance market in the world in 2015 , according to the Swiss Re sigma research report.
China's insurance market has a bright future as the government has set a penetration rate target of 5 percent by 2020. The insurance density is set to reach 3,500 yuan per person by 2020.
To this end, the country has initiated policies to encourage the development of natural catastrophe insurance for property, environmental liability insurance and agricultural insurance.
Here are the 10 largest insurance markets in the world in 2015, according to the data from Swiss Re sigma research report updated in March 2016.
No 10 Netherlands
Total premium volume: $81 billion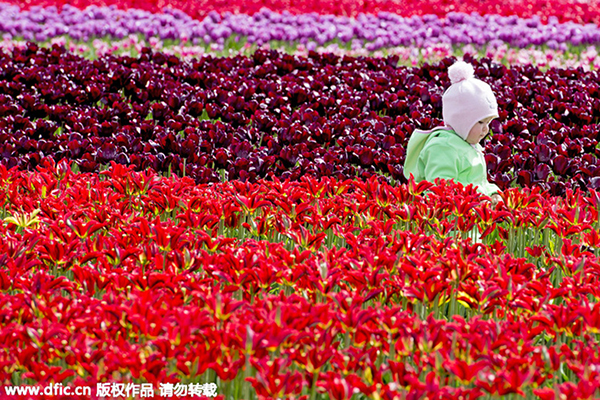 A child plays in flower fields in Lisse, the Netherlands, May 9, 2015. [Photo/IC]