In China's first-tier and major second-tier cities, the surging home price is crushing young people. In order to keep their good job opportunities and support their families, these young people have to rent a room in these cities. However, as the rent soared, they gradually moved far away from the city center to reduce payments.
China's capital, Beijing, has multiple universities with huge numbers of graduates, who want a foothold in the city every year. Its average housing rent is the highest among cities in China, according to CityRE Data, a Chinese real estate information collection and processing company.
In Beijing, the average housing rent is 71.24 yuan ($10.81) per month per square meter, up 13.46 percent compared to last year. It's followed by Shanghai and Shenzhen, which saw a year-on-year rent rise of 13.47 percent and 10.96 percent, respectively.
Here are the top 10 cities with the highest rents in the Chinese mainland.
No 10 Fuzhou
Average rental price: 32.37 yuan ($5.43) per square meter per month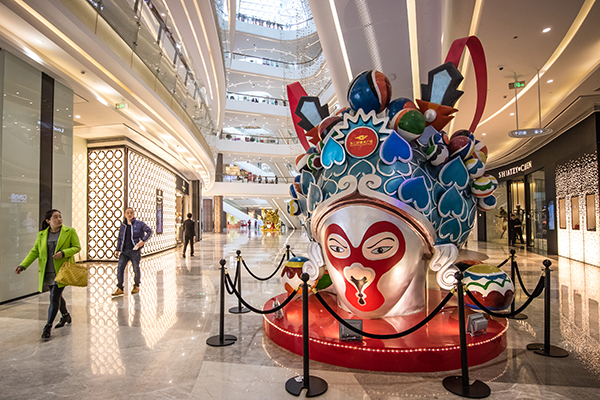 A monkey king-themed facial makeup display from the Beijing Opera at a shopping mall in Fuzhou, East China's Fujian province, Jan 4, 2016. [Photo/VCG]