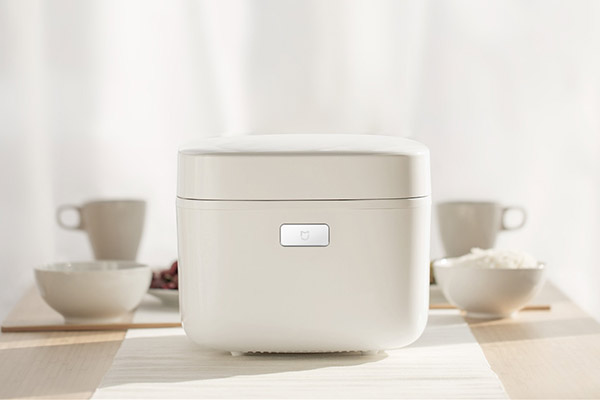 A Mijia rice cooker, made by an ecosystem company of Chinese tech company Xiaomi, is pictured in a kitchen. [Photo provided to chinadaily.com.cn]
BEIJING - China will make more efforts to elevate the quality of consumer goods and promote the "Made in China" brand to meet growing demand, Premier Li Keqiang said.
The government will introduce compulsory standards on quality, intensify supervision and spur businesses to improve products, according to a statement released Thursday after a State Council conference chaired by the premier.
Sectors including food, home appliances, electronics, clothing, cosmetics, daily chemical products and sports goods were highlighted at the meeting.
China is seeking an upgrade of its manufacturing sector to meet increasing demand from domestic consumers. An array of measures, such as the supply-side structural reform, have been carried out.
The new move to improve product quality came as the latest effort to realize the ambition.
Domestic standards will be raised to catch up with global levels, and a series of standards on core manufacturing technology will be established, said the statement, noting industry leaders will be supported to exceed compulsory levels.
China will promote the "spirit of the craftsman" and large companies will be encouraged to appoint chief quality officers. Vocational education and skill training should be improved, said the statement.
It said businesses will be encouraged to set up funds to reward quality improvement.
The government will implement spot checks and introduce a quality record system for businesses, it said.
A product quality traceability system and a defective product recall mechanism will be established. Market watchdogs will crack down on counterfeits in online shopping and cross-border trading, it said.
It also said an accountability system will be established to hold quality inspection and certification agencies responsible for product quality and safety.
In addition, the meeting also agreed to further cut red tape by setting up a negative list for consumer goods management.