S&P Global Market Intelligence has ranked the world's largest banks by their assets as of Dec 31, 2015. Four of the world's 10 largest banks are from China, while the United States has only two.
Industrial & Commercial Bank of China, with its assets valued at $3.42 trillion, again leads the list this year, followed by China Construction Bank ($2.83 trillion), Agricultural Bank of China ($2.74 trillion), and Bank of China ($2.59 trillion).
Now, let's take a look at the top 10 biggest banks in the world.
No 10 Credit Agricole, France, $1.84 trillion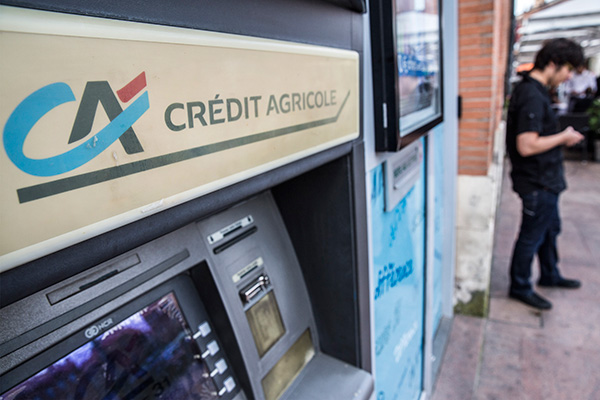 A logo sits on an automated teller machine (ATM) outside a Credit Agricole SA bank branch in Toulouse, France, Aug.12, 2014. [Photo/VCG]