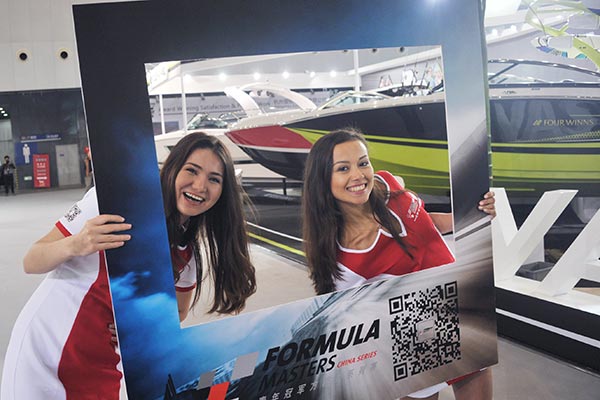 Models pose at the opening of the 21st China (Shanghai) International Boat Show, which was held from April 7 to 10. YANG YI / FOR CHINA DAILY
Makers of yachts, kayaks and inflatable boats are popularizing water-based recreational activities as healthy lifestyle options
The business of yachts, kayaks and boats in China is finally coming of age after two decades of hard work.
The period was marked by education of the market and access to overseas markets. Now, the business segment is on the path of healthy development with focus on introduction of more affordable products to a wider group of consumers.
But, this year could yet prove extremely critical. For, the number of boat shows in China has been halved to 24 as such events were getting a bit out of sync with current market and social trends.
So, the 21st China (Shanghai) International Boat Show, which unfolded on April 7, featured more affordable water sports facilities.
While yachts still remain rich people's pastime, kayaks' popularity among the young and upwardly mobile is rising.