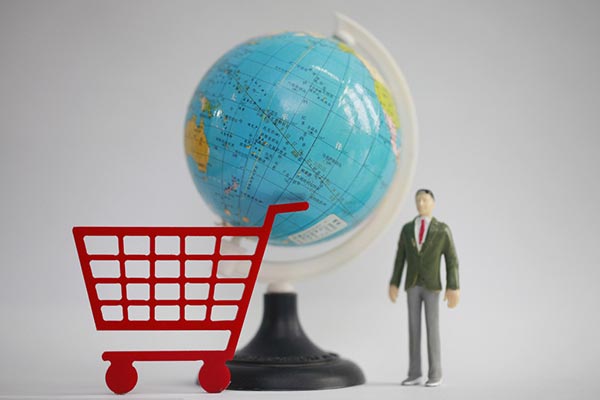 The online payments company PayPal's 2nd annual global report shows 35 percent of Chinese online shoppers bought goods from overseas and 41 percent of their cross-border spending was on mobiles in 2015.
Safety, convenience and authenticity remain the top drivers for Chinese haitao consumers. The survey found that Chinese haitao (buying overseas goods online) shoppers' top two motivations for purchasing from foreign websites are a safe way to pay (49 percent) and proof of product authenticity (45 percent). Other key factors include availability of Chinese language customer support (40 percent) and favorable buyer protection (35 percent).
The survey is co-released by Paypal and the market researcher Ipsos.
The United States remains the most popular destination for Chinese cross-border online shopping, while in 2015 Japan and South Korea took second and third place respectively.
The primary reasons Chinese consumers surveyed cited for purchasing from websites in these markets is to find a greater variety of authentic, high quality products at better prices, and to discover new and interesting products not available domestically.
The overall incidence of Chinese cross-border online shopping has increased over the last year. An estimated 22 percent of Chinese haitao shoppers purchased from US websites in 2015, compared to 14 percent in 2014, and Japan and Korea each saw at least a 10 percent increase year-on-year.
When it comes to discovering and accessing foreign websites, Chinese haitao consumers are driven by familiarity and deals. The majority of haitao consumers surveyed go directly to websites they have used in the past or know the web address for (47 and 45 percent respectively), while 43 percent look for foreign websites when they know there will be promotions, such as around shopping holidays like Black Friday or Single's Day.
Despite the increase in cross-border online shopping, Chinese haitao shoppers still face barriers which either keep them from purchasing more overseas or hinder them from completing their purchases. Over a third of Chinese haitao consumers surveyed report their top concerns about shopping overseas are counterfeit goods (38 percent), difficult return process (37 percent) and not receiving sufficient help should they encounter a problem (35 percent).
Cost and delivery related issues are also important to Chinese haitao shoppers. High shipping charges (cited by 27 percent) and long delivery time (26 percent) are the top two reasons Chinese cross-border shoppers abandon online shopping carts, followed by unclear duty, tax or customs fees as well as high cost of returns.