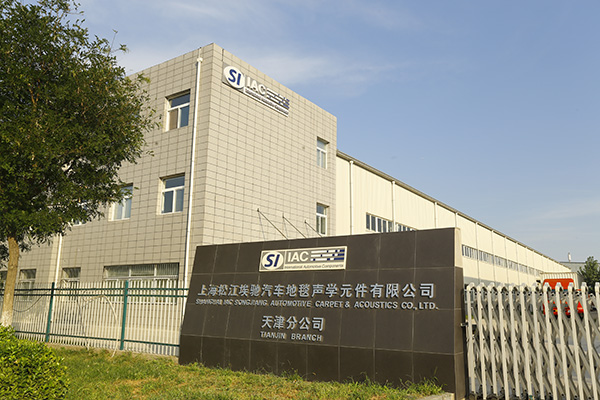 The new IAC Group' Tianjin facility, Oct 21, 2015. [Photo provided to chinadaily.com.cn]
Leading global automotive interiors supplier IAC Group is stepping up efforts to tap the Chinese market as it launched a new manufacturing facility in Tianjin Wednesday despite the country's cooling automobile industry.
The plant, tailored to support Beijing Benz Automotive Company, is set to produce vehicle flooring and acoustics systems for Mercedes-Benz vehicles, including GLC, GLA, C-Class and E-Class models.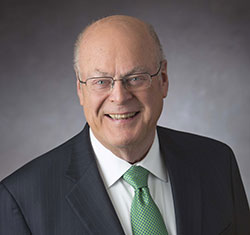 Robert S. Miller, president and chief executive officer of IAC Group
Set up by IAC Songjiang, a joint venture between the IAC and the Shanghai Car Carpet Plant, it's become the 16th facility opening in China. This move brings IAC's to 104 global locations.
Robert S. Miller, president and CEO of IAC Group said, "Tianjin operation is an example of our joint venture partnership as an appropriate way to grow in China ...and reflects IAC's commitment to support its global customers with premium interior manufacturing capabilities. The opportunity is very strong for IAC to be a growing participant in the country."
IAC's China sales stood at $350 million last year, and are expected to reach nearly $500 million in the next year or two. In that same period, the company's global sales were $5.9 billion.
The Chinese auto market has faced challenges this year amid the economic slowdown. Car sales posted a negligible year-on-year growth of 0.3 percent to reach 17.06 million units during in the first nine months.
Brian Pour, senior vice president of IAC Global Manufacturing said, "we expected the Chinese market to soften because it's unsustainable to keep growing at double-digit rates. But we are still confident about the market yet to be fully saturated, especially at upper-mid to luxury levels which have been our focus."
He added that despite the slowdown, the market is expected to continue growing at 3-4 percent year-on-year by 2020 or even 2022.
"Supplying that many additional vehicles each year with interiors and components necessary is going to greatly fuel companies like IAC for further expansion in China," said Pour.
In June, the Luxembourg-based company established its Asian headquarters in Shanghai.