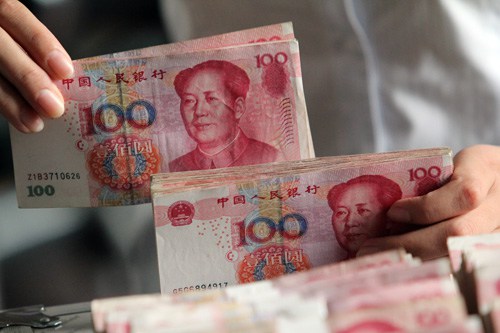 A clerk from a rural credit cooperative in Linyi, Shandong province, counts banknotes. [Photo/bjreview.com.cn]
China's rapidly growing shadow banking sector and the overcapacity of its economy are among its major problems, vice finance minister Zhu Guangyao said on Saturday.
"We do have problems that have been accumulating over time," Zhu told reporters at the G20 Leaders Summit in Australia.
"The main problem of shadow banking is the offshoot business of the banks, and it's mainly about the trust funds that they run."
Zhu said the shadow banking industry in China was relatively small but "the biggest risk is that it is growing very rapidly."
China's shadow banking sector continued to grow at breakneck speed in 2013 and now ranks as the third largest in the world, according to a report by the Financial Stability Board.