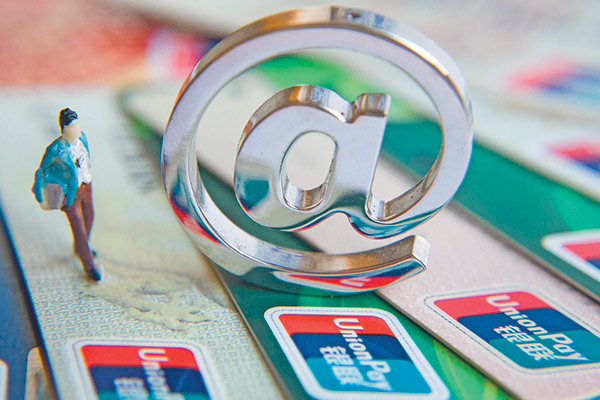 The rapid growth in e-commerce is changing people's shopping habits and the modes of financing purchases. However, the lack of proper regulation also brings huge risks to investors. [Photo / China Daily]
Like many small business startups, bespectacled college graduate Zhang Shilang had a solid idea but no money to follow through.
With plans to begin a door-to-door optometry service, the 25-year-old Beijinger did what most of the younger generation do to solve problems - he hit the Internet.
Roughly six months after registering with online crowdfunding site Angelcrunch, Zhang has managed to find several investors for his business, raising more than 600,000 yuan ($97,561). He expects an additional 1 million yuan from five more investors in the near future.
Internet financing services such as crowdfunding and peer-to-peer lending are helping to break the stranglehold State-owned finance once held on those looking to fund a new business.
With the sector growing to include areas of payment, investment and financing, funds and insurance, using the Web to conduct daily transactions or finance businesses is slowly becoming a way of life for those in China.
According to a recent report by iiMedia Research, a third-party data mining agency, 61 percent of China's more than 600 million Internet users have used Internet financing products.
"Internet will inevitably penetrate the financial sector as Taobao and WeChat have changed people's habits of shopping and communication," said Jiang Qiping, secretary-general of the Information Research Center at the Chinese Academy of Social Sciences.
The Internet improves the efficiency of capital utilization and lowers trading costs, which injects vitality into economic development and industrial innovation, Jiang said.
In addition to convenience, online wealth management products such as peer-to-peer lending allow users to avoid tight interest rate controls.
Platforms such as PPDAI, China's first P2P lending platform, allow site members to invest or borrow without involving major financial institutions.
Interest rates for loans with such services are more fluid, allowing individuals to avoid the strictly set rates by banks.