In 1991, China launched the Shanghai Stock Exchange, a move that opened the door to more stock markets that now play a crucial role in the modern Chinese economy. Thirty years later, China is set for another historic venture: the Shanghai-Hong Kong Stock Connect, which will allow international investors to buy Shanghai-listed stocks via Hong Kong exchange.
Here are 10 milestones in the history of China's stock markets.
1984
Shanghai Feilo Acoustic Co Ltd issues China's first batch of shares in December 1984.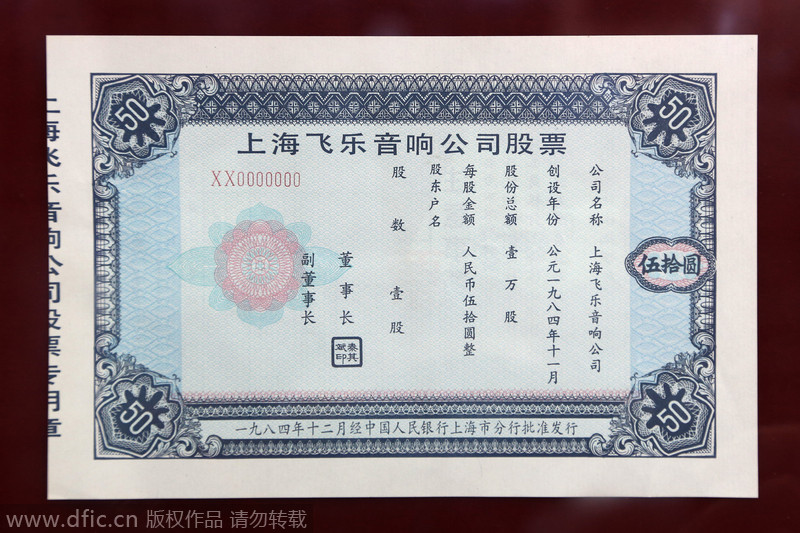 An exhibition in Shanghai displays the first batch of shares in Chinese history. [Photo/IC]