Age of restoration
Share - WeChat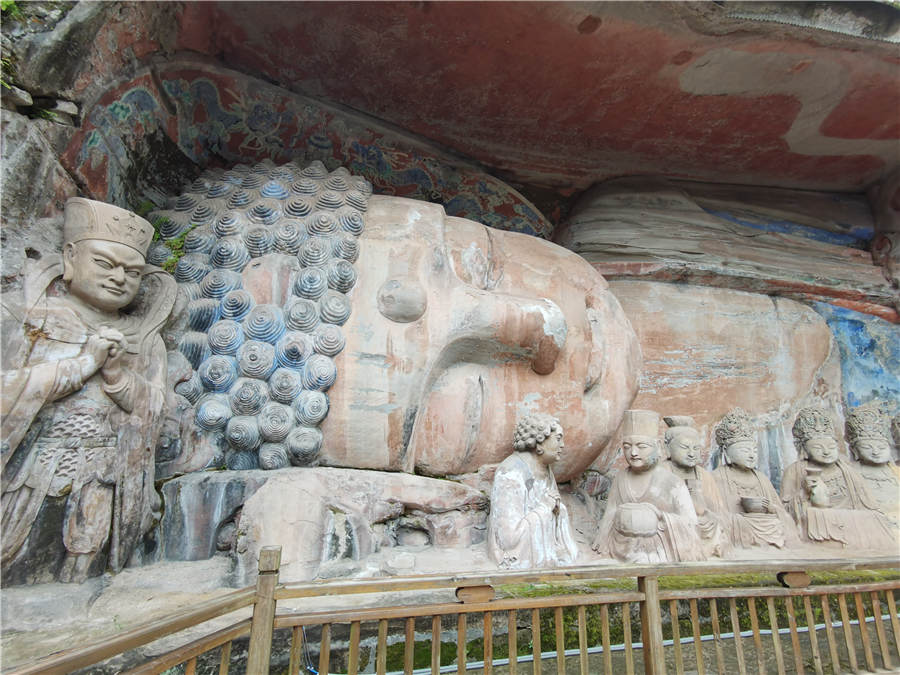 Editor's Note: In May, President Xi Jinping paid a visit to Yungang Grottoes in Shanxi province, and highlighted the importance of ancient grotto temples to display characters of Chinese civilization and the mixture of different cultures. In October, the State Council, China's Cabinet, issued the first national-level and long-term guideline specifically for the protection and study of grotto temples. China Daily journalists talk with researchers and conservators to showcase the cultural splendor.
Dazu Rock Carvings, being studied, preserved and protected in Southwest China, provide a fascinating insight into Chinese culture, Wang Kaihao reports in Chongqing.
This place is called Fozu village. It is named after a Buddhist grotto known as Fozuyan, or "the Buddha rock", which is more than 800 years old. For villager Luo Kaihong, 46, a native of Dazu district, Chongqing municipality in Southwest China, the rock is not only a piece of the country's cultural heritage carved into a mountain, but also a definition of home carved in his mind.
"I began to play around the Buddhas when I was a boy," Luo recalls."It's part of my life."
Luo's home is just 100 meters or so away from the 5-meter-high and 12-meter-wide rock carvings, which depict four Buddhas, a Buddhist niche and a stele.
Almost every day, Luo climbs up to the site to check its condition and do some cleaning.