Age of restoration
Share - WeChat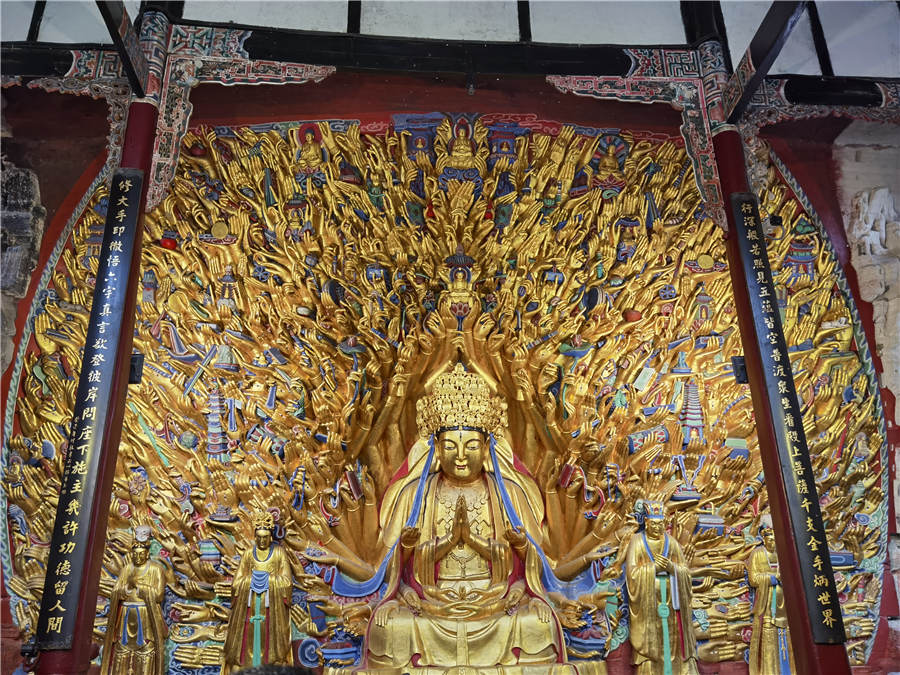 His father had been devoted to his role as a volunteer, patrolling the area and safeguarding the Buddha rock for decades.
After his father died last year, that torch was passed to Luo.
Dazu district boasts 75 rock carving sites, spanning the Tang (618-907) to Qing (1644-1911) dynasties.
There are more than 50,000 sculptures or carved images on the cliffs-collectively known as the Dazu Rock Carvings, which were inscribed onto the UNESCO World Heritage list in 1999, the second grotto temple entry from China, after the Mogao Caves in Dunhuang, Gansu province.
In Dazu district, 62 local villagers voluntarily patrol and oversee the rock carvings.
They were given an annual subsidy of thousands of yuan by the government, but money is not the main reason for their dedication.
Many of them echo Luo's sentiments. "If I take good care of the Buddha, I think the Buddha will bless me," says the villager.
The Southern Song Dynasty (1127-1279)-when Fozuyan was carved-witnessed the pinnacle of the carving work, according to Li Fangyin, director of the Academy of Dazu Rock Carvings, a Chongqing-based institute, which is also in charge of the administration of the sites.
Over a period of decades, a Southern Song era monk, named Zhao Zhifeng, was responsible for massive carvings on the rock in his hometown. A site called Baodingshan ("mountain of the precious summit") then became the heart of the Buddhist pilgrimage.