Restoration of Buddhist grotto relics completed in NW China
Share - WeChat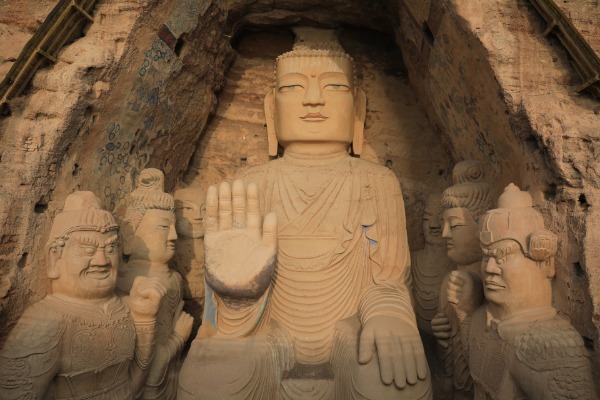 The restoration work on relocated frescos and colored statues from the Tianti Mountain Grottoes, some of China's earliest, has been completed, local authorities said on Friday.
Located about 50 km south of the city of Wuwei in Northwest China's Gansu province, the Tianti Mountain Grottoes were first built in the Eastern Jin Dynasty (317-420), and its relics were relocated in the 1950s to make way for local reservoir construction. In 2006, most of the relocated relics were brought back to the mountain.
Launched in 2014, the restoration project was carried out by the Dunhuang Research Academy. It took the researchers about seven years to restore murals of more than 300 square meters and about 70 statues from the caves.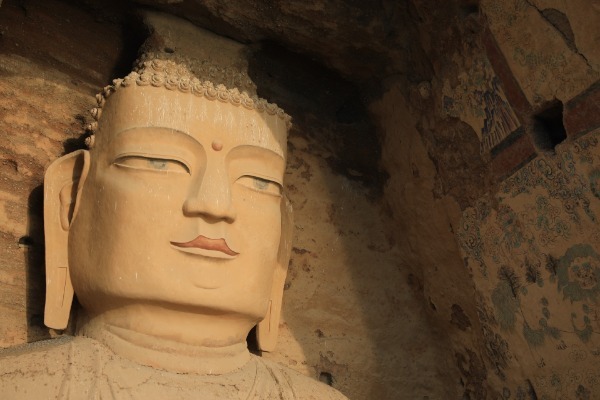 Due to the unique mountain formation and its rock mass consisting of sandstones and conglomerates, the grottoes can easily crack and flake, compounding the restoration difficulties. At present, parts of the restored cultural relics are on display in the Wuwei city's museum.
Currently, the local government plans to drain the water in the reservoir to better protect the murals and statues, according to Lu Xiushan with the Wuwei Tianti Mountain Grottoes protection research institute.
The Tianti Mountain Grottoes, among the prototypes of Yungang Grottoes and Longmen Grottoes, are called the "ancestor of grottoes" in the Chinese academic world. It is now under state-level protection.
Most Popular